Transfer to Telxius appears imminent.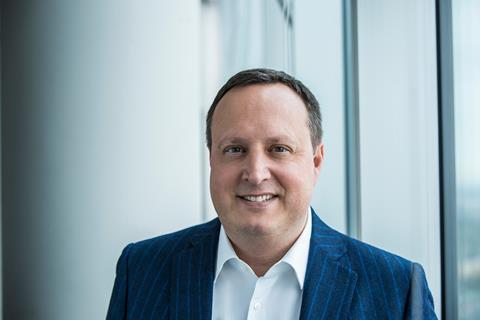 Markus Haas, Chief Executive (CEO) of Telefónica Deutschland (O2 Germany), indicated that a previously mooted deal to offload a swathe of its 19,000 mobile rooftop sites could be imminent.
Speaking on O2 Germany's earnings call for the first quarter of 2020, Haas said "we remain very confident that we will execute a deal in the foreseeable future". Reuters cited Haas as saying he expected a deal to be done by mid‑2020, and indicated that demand for the towers was "extremely high". Earlier, Spanish newspaper Expansión had reported that Telefónica has started negotiations on the sale of as many as 10,000 towers in Germany to Telxius, for about €1.5bn.
O2 Germany said in September 2019 that it was considering divesting further parts of its passive mobile infrastructure portfolio, including the possible sale of rooftop sites to Telxius (Telefónicawatch, #137). The German operating business sold 2,350 free‑standing mobile towers to Telxius in April 2016, when the tower company was first established.
More power to TowerCo
Telxius is 50.01%‑owned by Telefónica and currently forms the core of the recently created Telefónica Infra (Telefónicawatch, #139 and #140). The TowerCo owns and operates approximately 20,000 sites worldwide, of which 70% are located in Germany and Spain. The remaining 30% are in Argentina, Brazil, Chile, and Peru.
In September 2019, Telefónica said it operated 130,000 sites worldwide, of which it owned about 68,000. Following further sales in 2019, Telefónica now owns around 46,000, of which more than 60% are said to be located in the Group's four core markets of Spain, Brazil, Germany, and the UK (Telefónicawatch, #139 and #140).