Telefónica threatens legal action after late‑hour back‑out by buyer.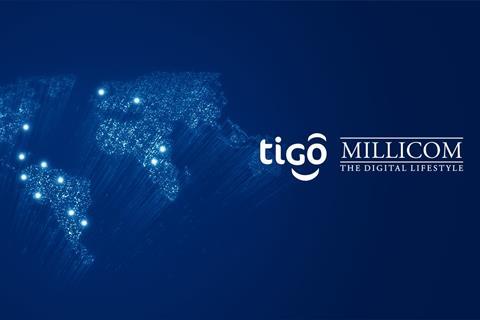 Telefónica suffered a setback in its efforts to offload Centroamérica assets after Millicom International Cellular announced it had pulled out of a deal to buy Telefónica Costa Rica.
In a statement, Millicom said it had terminated the operators' Share Purchase Agreement on 2 May 2020, as certain "required regulatory approvals" had not been met ahead of a deadline of the day before.
There had already been indications that the deal was in trouble, with Millicom and Telefónica at odds over whether the necessary clearances had been secured. In an earlier filing with Spain's Comisión Nacional del Mercado de Valores (CNMV), issued on 29 April 2020, Telefónica claimed the conditions had been met and warned it would take legal action if Millicom did not follow through with the buy.
The Group agreed to sell its operating businesses in Costa Rica, Nicaragua, and Panamá to Millicom for a total of $1.65bn (€1.52bn) in early‑2019. Although the Nicaragua and Panamá sales were completed during 2019, the divestment of Telefónica Costa Rica remained subject to "applicable regulatory conditions" (Telefónicawatch, #137). The Costa Rica element is said to be worth about $570m on its own.
Millicom did not specify which regulatory approvals were still pending when it pulled out of the deal. Costa Rican business newspaper El Financiero quoted the government (via Reuters) as saying it had given the necessary authorisations.
Showdown set for Big Apple
Telefónica has not yet revealed its next steps, although it indicated in the CNMV release that the lawsuit would be filed in New York as soon as new non‑emergency actions were permitted. Millicom said it will "vigorously defend any action brought by Telefónica in this matter".
A collapse of the Costa Rica deal at this stage would come as a blow to the Group as it implements the major transformation plan it unveiled in November 2019 (Telefónicawatch, #139). The new strategy includes the sale of the assets in Centroamérica and an increased focus on the four key markets of Brazil, Germany, Spain, and the UK. Alongside this, Telefónica is in the process of carving out the Hispanoamérica unit from the rest of the Group, including businesses in Argentina, Chile, Colombia, Ecuador, Mexico, Peru, Uruguay, and Venezuela (Telefónicawatch, #141).
What about El Salvador?
In January 2019, Telefónica agreed to sell the Centroamérica operating businesses in El Salvador and Guatemala to América Móvil, for $648m (Telefónicawatch, #132).
Although the sale of the Guatemala unit has gone through (Telefónicawatch, #137), the situation in El Salvador has been less clear cut. In November 2019, antitrust regulator Superintendencia de Competencia began a new evaluation of the proposed transaction, after América Móvil filed its third application in September 2019. As things stand, the matter still appears to be pending.