Cyber consultancy and Telefónica acquisition bolsters Telefónica Tech Peru portfolio.
Movistar Empresas to offer compliance and risk services.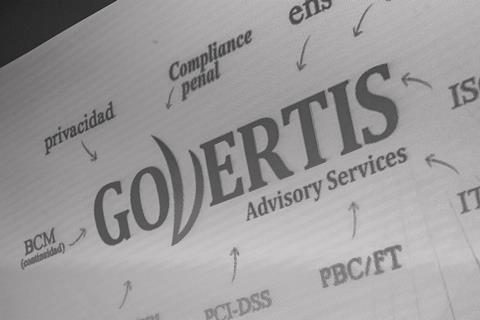 Telefónica Tech Peru brought governance, risk, and compliance consultancy Govertis into its partner fold, to bolster its cybersecurity portfolio.
Govertis services will be added to the cyber-resilience offering of Telefónica Peru's local enterprise unit Movistar Empresas.
Long-time Telefónica and Wayra partner Govertis was acquired by the Group's in-house cybersecurity subsidiary ElevenPaths in 2020 (Telefónicawatch, #147). Based in Valencia, Spain, Govertis also has offices in Colombia and Peru. In Latin America, its focus is on Ecuador and Peru.
Prior to the 2020 buyout, the consultancy tied with Telefónica on client engagement since 2012. ElevenPaths bought Govertis's GesConsultor compliance platform (now operating as SandaS) in 2015, and Wayra took a stake in the provider during 2018 (Telefónicawatch, #100 and #133).
Wayra investment comes good
Before being bought outright by ElevenPaths, Govertis received the backing of Telefónica's startup investment arm Wayra in 2015, having already established itself as a compliance and business continuity partner within the Group. Lucia Martti, Head of Open Innovation at regional incubator Wayra Hispam, hailed the addition of Govertis services in Peru as an example of how "commercial agreements between startups and corporations are materialised".
Among several Wayra partners that support Movistar Empresas's various products and services packages are two other cybersecurity and resilience startups:
Cloner ensures business continuity via backup and cybersecurity services.
Smart Protection, in which Telefónica Tech Ventures took a stake during late-2020 (Telefónicawatch, #149), offers a platform to protect digital assets from piracy and counterfeiting.

Joseph Purnell is a Staff Reporter for TelcoTitans, contributing telecoms news analysis since 2019 as part of the TelcoTitans Editorial team.