"Avant-garde" union deal writes in provisions for permanent hybrid working for 15,000 employees.
Four-day week pilot promised for volunteer employees, with an accompanying drop in pay.
1% salary increase also flagged.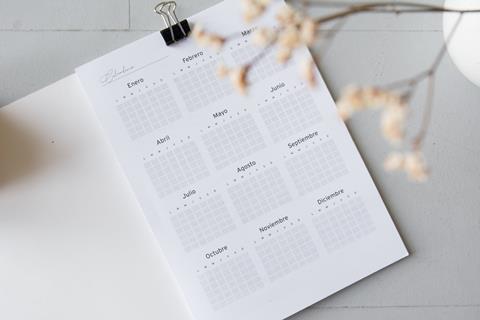 Telefónica España is to trial four-day weeks for employees after reaching agreement with workers' unions on an extended and renegotiated Collective Bargaining Agreement of Related Companies (CEV) that makes concessions for remote working, "flexible" hours, and a salary increase.
The deal lays out Telefónica España's vision for working life following the pandemic and the lifting of "exceptional measures" implemented in Spain.
The current agreement, CEV II, was first drawn up in September 2019 and was set to expire at the end of 2021 (Telefónicawatch, #102 and #112). However, it included an option to extend for a further year, which has now been taken up following prolonged talks (Telefónicawatch, #154).
As might be expected, the terms of the new agreement include provisions for more remote working. By enabling what Telefónica España described as a "hybrid face-to-face/remote model", the operating business (OB) is looking to "combine the advantages of both types of work".
Eligible employees will have access to one of two streams:
Telework, which will be rolled out to employees of three Spanish subsidiaries (Telefónica de España, Telefónica Móviles España, and Telefónica Soluciones de Informática y Comunicaciones de España), allows for remote work two days a week. It will be launched once the "exceptional measures" brought in during the coronavirus have been lifted. More than 10,000 employees will be eligible for the Telework programme.
Smart Work covers workers whose roles involve meeting with enterprise clients and, rather vaguely, "professionals in roles of special responsibility". Smart Work provides a framework for workers to decide, in coordination with their managers, where they are based, meaning some employees may opt to work from home 100% of the time. "Around 5,000" employees are eligible for the stream.
Smart Work appears to be the fruit of talks flagged by the unions in early-2021 about a "commercial career" model, designed to meet the challenges brought by digital transformation and an increasingly competitive environment (Telefónicawatch, #151).
Various obvious limitations apply to both programmes, including that the OB can reverse the concessions at any time, and that remote working will only be allowed if it does not affect the standard of the work itself. The 15,000 employees for whom the two hybrid work schemes are relevant account for 71% of the 21,000-strong workforce that come under the CEV.
With the commitment to remote working, the agreement also makes guarantees about the "development" of the work environment for those not travelling to a central office.
This stretches to the provision of computer equipment and SIM cards with unlimited data to ensure "necessary connectivity". It also protects a "right to disconnect", which aims to ensure employees' right to restrict work to within specified hours. The luring of work-life boundaries are said to be exacerbated for home-workers, according to a Eurofound study commissioned by the European Union.
The collective agreement also includes a 1% salary increase and €300 (£257) bonus for employees.
Long weekends at a price
Among the more headline-grabbing provisions in the agreement is a pilot that will see the working week cut from 40 hours to 32 hours for employees who sign up for a trial scheme dubbed the "Flexible Workday Pilot".
Volunteers will be able to "request the extension of the weekend", concentrating hours into a four-day week from Monday to Thursday. Staff will be expected to work 32 hours over four days, rather than 37.5 hours under current contracts. While it appears the salary will be reduced in line with the reduced hours, the OB will then add 20% of the lost salary back as a "bonus". The pilot will begin in October 2021 and last for three months.
The scheme is role-dependent and is being tested to identify best practices in its transition towards post-pandemic operations, said the operator.
Emilio Gayo, Executive Chairman at Telefónica España, sought to bill the flexible work provisions as evidence of the trust it extended to employees, saying that "all professionals" had "demonstrated their responsibility and commitment" during the pandemic. "Now that we are defeating the pandemic as a society", he added, "this agreement reflects our firm and determined commitment to new ways of working and to trust in responsible and committed professionals".
Diego Gallart, a UGT representative, told Reuters that the union "didn't know" how many employees would take up the four-day week offer, but claimed that a "substantial portion" are keen for remote work to be "increased and maintained".
Mixed feelings, but unions united
Confederación Sindical de Comisiones Obreras (CCOO) and Unión General de Trabajadores (UGT), the two unions that agreed the CEV extension, each issued statements expressing their support.
The deal was billed by UGT as the "most avant-garde, guaranteeing, and pioneering" collective labour agreement in the country. For UGT, the CEV's remote working allowances and flexible working week makes it "unique" and "intelligent".
CCOO was more moderate in its appraisal, describing the CEV extension as containing "sufficient mechanisms to successfully overcome the complex situation".
Talentum gets a boost
Also flagged in the CEV was a boost to Telefónica España's scholarship programme, Talentum. Launched in 2012, Talentum aims to provide business insights to young people by connecting the OB with startups and students (Telefónicawatch, #69 and passim). According to the operator, the extended agreement indicates a "clear commitment" to the programme, "guaranteeing" its continuity.

Joseph Purnell is a Staff Reporter for TelcoTitans, contributing telecoms news analysis since 2019 as part of the TelcoTitans Editorial team.