Longstanding network security partner Fortinet ties with cybersecurity unit for industrial sector managed services.
Continues collaborative history as Telefónica rejigs ElevenPaths positioning.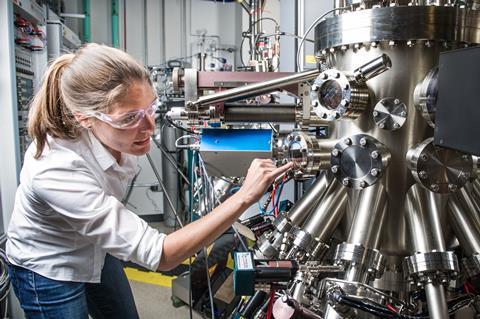 Fortinet expanded its partnership with Telefónica's cybersecurity unit ElevenPaths to provide security for IT, operational technology (OT), and Internet of Things (IoT) enterprise environments.
Security and managed service specialist Fortinet will provide ElevenPaths' customers with its Security Fabric industrial controls systems, which aims to support OT and IT in the industrial sector.
Alberto Sempere, Global Security Director at ElevenPaths, said the extended collaboration was necessitated by growing demand for bolstered security from customers undergoing "digital transformations where OT and IoT technologies play a leading role". He added that while OT and IoT deployments are vital to maintaining a competitive edge in the industry, "they also introduce greater exposure to security risks that must be properly managed and addressed".
ElevenPaths increasingly looks positioned within the broader Telefónica Tech strategy to "bring together digital businesses with high growth potential". Telefónica leadership has reportedly approved a move for the unit to sit within a new entity, Telefónica Cybersecurity Tech, encompassing Telefónica Tech's cybersecurity interests. It has been speculated that this entity will be operational by August 2020, with German and UK markets on a priority list for growth (Telefónicawatch, #144).
Longstanding partnership now embedded
The deal looks vaguely similar to a June 2016 strategic alliance to deploy the same Fortinet Security Fabric architecture into ElevenPaths' services (Telefónicawatch, #107), and it continues Telefónica's wide-ranging and relatively recent integrations with the network security specialist. In June 2019, Telefónica Business Solutions flagged the launch of a virtual firewall service, underpinned by Fortinet technology, to form a key part of a virtual network functions marketplace (Telefónicawatch, #136).
Fortinet's Chief Marketing Officer and Executive Vice-President of Products John Maddison pointed to the continuing collaboration as evidence of the strength of the pair's "longstanding partnership" (approaching two decades, and most of Fortinet's existence). Sempere recognised Fortinet's technology as "an integral part of our cybersecurity offerings and strategy".