Luis Malvido, ex‑CEO at Telefónica businesses in Argentina, Brazil, Czech Republic, and Venezuela, takes the lead at Mexican rival.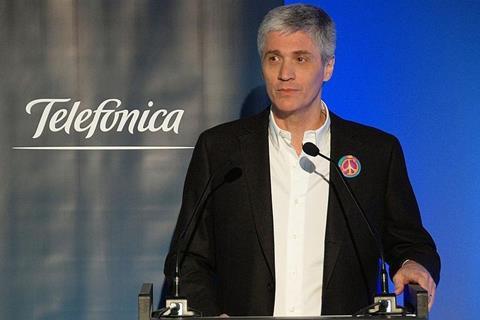 Luis Malvido, Telefónica veteran, was named Chief Executive‑elect at Sky Mexico, replacing stalwart Alex Penna in the role.
Penna will retire at the end of 2021 after more than 17 years at the head of the satellite TV provider. Malvido will step up on 1 January.
Sky Mexico is majority‑owned by Grupo Televisa (58.7%), with DirecTV — itself a 70:30 joint venture between AT&T and TPG Capital — holding the remaining 41.3% stake. In local regulator IFT's latest reports from end‑December 2020, Sky Mexico accounted for 43.1% of the country's pay‑TV accesses. In its third quarter to the end of September 2021 (Q3 FY21), it reached 8.2 million subscribers.
A "seasoned" executive
Malvido boasts 25 years of experience in the telecoms industry, all of which he spent at regional Telefónica businesses, prompting Grupo Televisa to describe him as a "seasoned" telecoms executive. He started at Telefónica Argentina, where he was appointed CEO of the mobile operation by 1998. He moved to Telefónica Venezuela as CEO in 2004, and then to Telefónica Brasil with the same title four years later.
In 2010, he moved to Europe to lead Telefónica Czech Republic ahead of the Group's divestment of its operating businesses in both the Czech Republic and Slovakia. Malvido remained Chairman of the Board at the OB to oversee a transition period, having led it to its sale.
He ended his Telefónica career back in South America as Executive Director of the Group's Hispam South division, which at the time covered Argentina, Chile, Colombia, Ecuador, Peru, and Uruguay.
After leaving the Group in 2018, Malvido was named CEO at Aerolíneas Argentinas, before taking a Partner position at Hublat Advisors alongside former Telefónica Peru Chief Marketing Officer Gustavo Ledesma.

Joseph Purnell is a Staff Reporter for TelcoTitans, contributing telecoms news analysis since 2019 as part of the TelcoTitans Editorial team.