Telefónica heralds organic growth in revenue and operating income, but reported figures less glowing with OIBDA and cash flow decline.
Enterprise business remains a bright spot for the Group.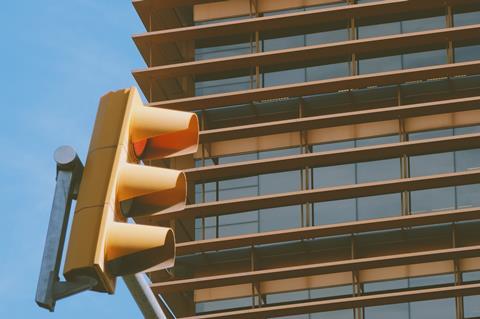 While Telefónica heralded 'organic' growth during FY19, in both revenue and operating income before depreciation and amortisation (OIBDA), reported figures looked less glowing. Although the vagaries of currency fluctuations and the offloading of smaller operating businesses in Latin America explain the difference in part, other metrics indicate challenging times.
OIBDA margin, a longstanding mark of the Group's fundamental strength, is declining, while operating cash flow also took a significant dip.
Net income as reported took a plunge, too, although the underlying figure before exceptional items was €3.574bn, providing a less dramatic 10% decline than the near‑60% headline drop.
Capital expenditure (capex) was 8% higher as reported and 4% higher on an organic basis, but the Group stated that it considers capex intensity has peaked.
Telefónica Group, selected financial data, FY19
FY18
FY19
Reported change
Organic change
Source: Telefónica and Telefónicawatch.

Revenue

€48,693m

€48,422m

-0.6%

3.2%

OIBDA

€15,571m

€15,119m

-2.9%

1.9%

OIBDA margin

32.0%

31.2%

-0.8pp

–

Net income

€3,950m

€1,664m

-57.9%

–

Capex

€8,119m

€8,784m

8.2%

4.0%

Operating cash flow

€7,452m

€6,335m

-15.0%

0.1%

Net debt

€41,074m

€37,744m

-8.1%

–
B2B building core strength
Telefónica's expanding enterprise business continues to be a bright spot for the Group, with Vilá describing it as a "superior" growth driver.
Just over a quarter of all revenue in Q4 FY19 was attributed to business-to-business (B2B) services, with the triumvirate of communications, cloud, and security supporting the improvement. Telefónica emphasised that the corporate sector is being served through both home‑grown solutions and value‑added offerings from partners.
Of the approximate €12bn generated by B2B services, €2.2bn was contributed by digital services, including cloud, Internet of Things (IoT), and security offerings (see below).
Declining debt sees Group ponder a change in focus
Group debt was below €38bn at the end of FY19, as the operator closed in on completing three years of consistent quarterly debt reduction.
The leverage ratio — the comparison of net debt to OIBDA, and previously a consistently flagged metric, but one that has been deprioritised as debt worries have eased — was at 2.46×. This level indicates progress from recent years where levels of 2.7× or higher were persistently recorded.
However, this is still above the target the Group previously set itself to bring the ratio below a figure of 2.35×, which it considers a level of sustainable debt. That target has consistently been just over the horizon for the past five–to-six years (Telefónicawatch, passim).
It is likely that the continued elevation of debt levels compared to profit is at the heart of apparent reluctance within the Group to embrace share buybacks or other measures to shore up the share price. Management did indicate, however, that the time may be approaching when cash could be used for purposes other than paying down debt.
"We think we are getting closer to the moment where net debt will be less of a concern and, therefore, we will then rethink shareholder remuneration policy, including both dividends and potential buybacks. In this respect, I think that we expect multi‑billion [euro] disposals in the coming future, further crystallisation of infrastructure, reduced exposure to [Hispanoamérica, and] completion of the pending Central American disposals. And, certainly, that will help to bring that moment forward. "

— Álvarez‑Pallete.
New structure another cause for a re‑think
Álvarez‑Pallete noted that by the time the Q1 FY20 results are issued, the way in which performance is reported will be amended to reflect the new structure of the Group, promising greater visibility on the activities of Telefónica Infra and Telefónica Tech.