Telefónica's numbers for the quarter to 30 June 2020 (Q2 FY20) made grim reading.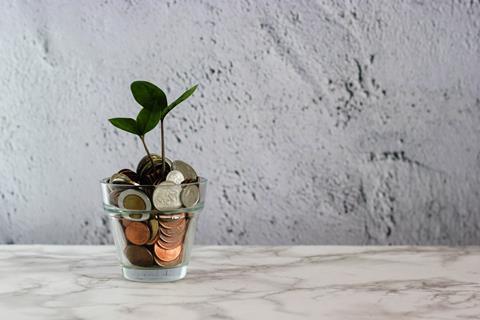 Telefónica's numbers for the quarter to 30 June 2020 (Q2 FY20) made grim reading. A 15%‑drop in revenue, to €10.3bn, was accompanied by a 25%‑collapse in operating income before depreciation and amortisation (OIBDA), to €3.3bn. Meanwhile, earnings-per-share was down 54%, and free cash flow fell by more than 25%.
Q2 FY19
Q2 FY20
Change

Telefónica financial performance breakdown, Q2 FY20

Negative exchange movements took €791m from revenue figures, and €297m from OIBDA.
Declining capex helps take the edge off falling revenue and OIBDA.
Efforts to bring down Group debt continued strongly despite crisis.

Note: * Before lease liabilities, and as recorded at end of period.
Source: Telefónica.
Revenue

€12,142m

€10,340m

-14.8%

Handsets

€1,286m

€1,050m

-18.4%

Services

€10,856m

€9,290m

-14.4%

OIBDA

€4,438m

€3,315m

-25.3%

OIBDA margin

36.5%

32.1%

-4.5pp

Profit before tax

€1,367m

€716m

-47.7%

Capex

€1,831m

€1,236m

-32.5%

OIBDA-capex

€2,607m

€2,079m

-20.2%

Net financial debt *

€40,230m

€37,201m

-7.5%
Beyond the horrible headline reported figures, which the Group could not even bear to include in the initial highlights page of its report, the organic performance was still (understandably) bad, but less hair‑raising.
The Group's four core markets of Brazil, Germany, Spain, and the UK saw comparatively modest falls with collective revenue decreasing by less than 4% and OIBDA dropping by around 6.5%. An emphasis on digital channels helped these businesses continue to operate with heightened efficiency and (no doubt somewhat aided by lockdown restrictions making it more difficult for end‑users to move providers), customer loyalty and satisfaction was said to have improved.
The operator has been increasingly focusing on cash generation as the bellwether of Group health, and this has intensified in FY20 as traditional metrics and comparisons prove more challenging. In Q2 the new favoured metric of OIBDA-capex (essentially operating cash flow) was down less than 1% organically, despite a 5.6% (€1.8bn) drop in revenue.
To achieve this, the Group cut back its own spending strongly, with operating cost reduced by 5% organically, and capital expenditure slashed by 22% compared with a year earlier, through a new focus on prioritisation (see below).
Revenue contribution
OIBDA contribution

Telefónica Group, key unit shares of contribution to revenue and OIBDA, H1 FY20

Brazil and Spain demonstrate the profit advantage in market leadership.

Source: Telefónica.

Spain

28%

34%

Hispanoamérica

19%

12%

Brazil

18%

24%

Germany

17%

15%

UK

16%

14%

Infra

2%

4%
Telefónica Q2 FY20
1

2

Currently reading

Financial highlights: generating cash and cutting costs

3

4

5

6

7