Potential headache for Telefónica Group as the European Commission investigates whether Telefónica has fulfilled its side of the deal that led to the acquisition of E‑Plus, potentially putting pressure on the embattled German business.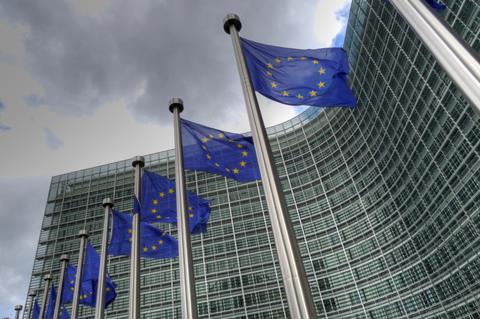 Telefónica Deutschland (O2 Germany) may have thought it was coming to the end of the long E‑Plus merger process and subsequent network integration, but the European Commission (EC) seems to have other ideas.
The German operator now faces an investigation into the merger after the EC alleged O2 had breached the third of three commitments that were given to secure regulatory approval of the E‑Plus acquisition in 2014 (Telefónicawatch, #88, #90 and passim).
The potential seriousness of the situation was underlined by the EC's statement that, if it were to conclude that Telefónica did not respect a commitment that was part of the clearance decision, "it could impose a fine of up to 10% of Telefónica Deutschland's annual worldwide turnover and/or revoke the decision".
O2 Germany now holds the dubious honour of being the first company to be charged with breaking merger pledges made under European Union merger regulation.
The crux of the matter is that the EC appears unconvinced that O2 Germany has been providing wholesale 4G services to all third parties at the best prices available "under benchmark conditions", thereby failing to help rivals enter the German mobile market. The EC's preliminary view is that Telefónica did not properly implement its obligations under the wholesale 4G access obligation by not including certain existing wholesale agreements in the benchmark.
"Had Telefónica included such additional agreements, third parties would have benefited from more advantageous 4G wholesale access conditions. As a result of Telefónica's conduct, the ability of third parties to compete in the German market for mobile communication services was reduced. "

— EC statement.
O2 Germany is holding firm to its conviction that it has done nothing wrong, and said it will respond to the EC's statement of objections by the deadline of 5 April 2019.
"The [EC] has informed us that it is investigating the implementation of a remedy made by Telefónica Deutschland for the merger with E‑Plus in 2014. The Commission is verifying if the condition has been technically implemented in a correct way. We will review the Commission's comprehensive Communication and deliver our views in due time in the coming weeks. From our point of view, we have acted in full compliance with this remedy as we have done with the other remedies linked to the merger of [O2 Germany and E‑Plus] and we are confident that we can dispel the Commission's current concerns. "

— O2 Germany spokesperson.
What, no merger?
The worst-case scenario that the merger decision could somehow be revoked would be completely unacceptable to O2 Germany. The operator has spent the past four years investing in a network integration programme that to ultimately enable it to become a "mobile customer and digital champion" (by 2022).
A fine anywhere near the maximum penalty level, which would amount to in the region of €730m on 2018 revenue figures, would be potentially destabilising for a business operating on slim margins and attempting to establish a more competitive position in the German market.
Telefónica Deutschland broadly completed the integration of the formerly separate O2 and E‑Plus networks in 2018, and is now focusing on improving and expanding its LTE network while also preparing the ground for 5G (Telefónicawatch, #132 and #133).
The move by the EC comes at a less than propitious time for the operator because it is currently participating in Germany's auction of spectrum that is suitable for the launch of 5G networks. The auction began on 19 March 2019, despite the best efforts of operators to delay it through legal means (Telefónicawatch, #132 and #133). As things stand, potential new entrant 1&1 Drillisch, and incumbents O2 Germany, Telekom Deutschland, and Vodafone Germany, are bidding for spectrum in the 2GHz and 3.4–3.7GHz bands.
Given the latest development with the EC, it could be regarded as somewhat ironic that O2 Germany may soon be competing with 1&1 Drillisch as a mobile network operator.
Currently operating as a mobile virtual network operator, 1&1 Drillisch effectively enabled Telefónica Deutschland to gain approval for the merger of E‑Plus and O2 by agreeing to buy up to 30% of the merged company's spectrum capacity.
Quick refresh: the three main merger commitments in 2014
In order to secure approval of its plan to buy E‑Plus from KPN, Telefónica Deutschland committed to:
Sell, before the acquisition was completed, up to 30% of the merged company's network capacity to one or several mobile virtual network operators (MVNOs) in Germany at fixed prices. Such virtual operators offer mobile telecoms services to consumers by using the network of other operators.
Offer to divest radio wave spectrum and certain assets either to a new network operator or subsequently to virtual operators who used network capacity made available thanks to the commitments.
Extend existing wholesale agreements with Telefónica's and E‑Plus's wholesale partners and to offer wholesale 4G services to all interested players at "best prices". In addition, Telefónica committed to improve its wholesale partners' ability to switch their customers from one MNO to another.