Path for Oi acquisition clears; German 4G catch‑up continues; O2 UK picks up EE spectrum.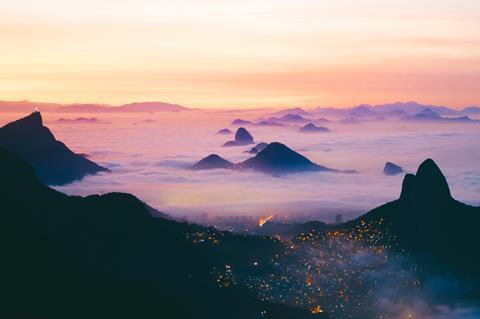 Brazil: Telefónica|Vivo, TIM Brasil, and Claro Brasil moved closer to securing the mobile assets of distressed operator Oi, after the other publicly interested bidder, Highline do Brasil, dropped out of the process. Following an auction, set for 14 December 2020, Oi's customers and spectrum are expected to be split among the three operators (Telefónicawatch, #145–#147).
Brazil's Comptroller General fined VivoBRL 45.7m (€7.1m) for providing World Cup football tickets to so‑called "public agents" in 2014. Vivo defended itself by saying the tickets were handed out for "marketing" and "promotional" purposes.
Germany: Telefónica Deutschland (O2 Germany) said it had reached a second interim target on 4G coverage obligations imposed by Bundesnetzagentur (Federal Network Agency) by a deadline of 30 September 2020. It said it had enabled 4G on a total of 5,089 new stations since the beginning of 2020, reaching 65% of the 7,600 stations required by the end of 2020. Markus Haas, Chief Executive of O2 Germany, said he was "very confidentthat we will achieve our expansion targets by the end of the year". The operating business (OB) did nevertheless point to "additional challenges in terms of supply along transport routes". The OB is on catch‑up after being called out by the regulator, alongside its rivals, for failing to meet commitments agreed as part of 2015 licence awards (Telefónicawatch, #140). It met the first interim target of end‑July 2020, thereby avoiding a fine of €600,000 (Telefónicawatch, #146).
Spain: Telefónica España selected security systems from Juniper Networks to protect its 5G backhaul network. The operating business said it was deploying the vendor's Security Gateway SRX5800 platform to provide it with "future-proof, carrier-class security" for the network.
The FIA Formula 1 World Championship will feature on Telefónica España's pay‑TV Movistar+ channel MoviestarF1 for a further three years, until 2023, following a contract renewal. The operator first acquired the rights in early‑2014 (Telefónicawatch, #84).
Telefónica España extended a 4G access agreement with mobile virtual network operator Digi Mobil, run by Romania's pay‑TV and mobile network provider Digi Communications, until 2026.
Telefónica España is reportedly to collaborate with T‑ZIR, a Zaragoza-based retail innovation initiative, to help small- and medium-size enterprises in the Aragon community perform digital transformation.
UK: UK regulator Ofcom approved an application from EE to transfer unpaired 2.6GHz spectrum to Telefónica UK (O2 UK). The application was approved after Ofcom received no objections and judged there to be no competitive concerns. EE holds 100MHz of paired spectrum and 15MHz of unpaired frequencies in the 2.6GHz band, and told ISPreview that the unpaired spectrum was "less optimal for use given our other spectrum holdings". Before the trade, O2 UK held no spectrum in the band (Telefónicawatch, #74).
O2 UK renewed sponsorship of the English Rugby Football Union until 2025. It will deploy a 5G network within London's Twickenham Stadium as part of the deal (although further details on the project's timeline were not disclosed).
[Further reference: Telefónica Brazil S.A. quarterly information — Telefónica Brazil, 30 September 2020; O2 reaches second milestone in 4G rollout — Telefónica Deutschland, 5 October 2020; Movistar+ y Fórmula 1 renuevan su alianza para seguir emitiendo todo el Campeonato del Mundo en Movistar F1 — Telefónica España, 9 October 2020; DIGI — extension of duration Spanish MVNO agreement — Digi Communications Group, 9 October 2020; Telefonica and Juniper secure 5G Network with AI solutions — Telefónica España, 14 October 2020; Spectrum trade: Notice of 2600 MHz trading application — Ofcom, 16 October 2020; EE Mobile seeks to trade some 2.6GHz 4G spectrum to O2 UK — ISPreview, 16 October 2020; Telefónica Empresas y Galgus ayudan a conectar 'la España Vaciada' — Telefónica, 19 October 2020; O2 and RFU sign new five‑year deal marking one of the longest shirt sponsorships in sporting history — Telefónica UK, 19 October 2020; Telefónica y Zerca! se alían para acelerar la digitalización del comercio y la restauración — Heraldo de Aragón, 19 November 2020.]