Prospective MNO confirms it is seeking one national roaming agreement.
DT's Höttges questions whether potential rival is serious about building its own 5G network.
Talks with Telefónica described as 'constructive'.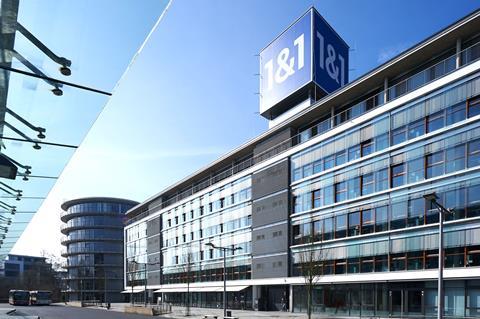 German mobile upstart 1&1 Drillisch indicated that attempts to secure a national roaming deal with a competitor have still failed to yield any concrete results.
The operator remains stuck in discussions with Telekom Deutschland (TDE), Telefónica Deutschland (O2), and Vodafone Germany, more than a year after spending just over €1bn (£895m) on frequency rights, to fuel its network rollout ambitions (Deutsche Telekomwatch, #84 and #136).
Efforts by Drillisch to involve Germany's Bundesnetzagentur (Federal Networks Agency/BNetzA) as arbitrator in discussions with Telekom and Vodafone also seem to have had little impact thus far (Deutsche Telekomwatch, #98).
Speaking during its most recent earnings call, Markus Huhn, Chief Financial Officer of the United Internet-controlled operator, said BNetzA is in a "preparing phase" and is currently not playing an active role in the negotiations.
"I would say that it will happen within the next weeks. But at the moment, for us, it is not transparent what will be the next step for Bundesnetzagentur regarding the negotiations [with] Telekom and Vodafone", Huhn said, according to a transcript of the call by CQFD Disclosure. He said neither TDE nor Vodafone has put a "competitive offer" on the table.
The operator has not involved BNetzA in its national roaming negotiations with O2; these are still wrapped up in a wider, ongoing dispute over their current capacity arrangements.
Huhn did reveal that Drillisch is interested in securing only one national roaming agreement, noting that it "makes much more sense than having two or three".
Drillisch continues to stress that it only requires a roaming deal during a "transitional period" while it builds its own 5G network, enabling it to transform itself from a pure virtual player into a fully-fledged mobile network operator (MNO). At the same time, the lack of an agreement is clearly delaying construction of the 5G network. Indeed, Huhn conceded that only two 5G antennas have been installed to date "as test equipment".
Huhn said the operator is talking to five or six 5G vendors on matters such as antenna sites and network architecture, but is unable to sign a contract until it has a national roaming arrangement in place. He also confirmed Drillisch's intention to adopt an open radio access network (RAN) architecture for the 5G network.
Earlier in 2020, Ralph Dommermuth, CEO of United Internet, conceded that attempts to secure a national roaming deal were taking "much longer" than originally expected, calling the negotiations "the mother of all battles" (Telefónicawatch, #146).
DT remains sceptical
Timotheus Höttges, CEO of Deutsche Telekom (DT), continues to have little sympathy with Drillisch over its efforts to kickstart 5G by piggybacking on an existing network.
"I don't think there is a lot of political support for free riding these days", he said during DT's own earnings call. "I think everyone is expecting that [Drillisch] start building. To my knowledge they haven't built any site yet. So I would question whether they are really serious on building an infrastructure".
Höttges appeared to indicate that the prospective MNO would be better off seeking a commercial agreement with its existing partner, O2 Germany. He also ruled out going to a "variable incremental cost model", describing it as very negative for Germany.
"National roaming is no off the shelf access solution. I think it is a temporary backstop until a network operator has carried out its own full network rollout, and if an operator relies on national roaming in the long term, or if conditions do not reflect the commercial interest of the host network, this undermines incentives for further network rollout, especially in rural areas, and leads to less, and not more capacity in the market."

Höttges.
Telefónica emerging as favourite?
There are indications that a national roaming offer from O2 Germany is on the table, even though ongoing retroactive pricing disputes over the two operators' multi-bit access mobile virtual network operator (MBA MVNO) arrangement continue to muddy the waters.
For example, in September 2020, Drillisch issued a profits warning after O2 Germany sent it the initial bill covering the first months of the five-year prolongation of the pair's contract on the provision of network capacity. The two parties are separately negotiating the potential for converting the MBA MVNO contract into a more standard national roaming arrangement to enable Drillisch to make use of the 5G spectrum it acquired.
Drillisch said the prices offered by O2 for the MBA MVNO and national roaming services "are not in line with the market". "Whether and on what terms an agreement is reached is therefore unforeseeable at present", it added.
Speaking during its October 2020 earnings call, Markus Haas, CEO of O2 Germany, remained confident that a deal could be reached. "We continue to be in very constructive talks with Drillisch. I think we are ready to sign from our side", Haas said, according to a transcript of the call by CQFD Disclosure. Huhn also described the negotiations as "constructive and good", but complained that O2's most recent offer "doesn't bring Drillisch in a position where we are competitive to prices; it doesn't reflect that what is happening in the market".
He indicated that Drillisch has brought in the European Commission to check whether or not the prices conform with normal market conditions, and said the Commission is carrying out a review "on the current situation and on the current offer", in an effort to potentially achieve a better offer.
1&1's half-and-half model reflects a canny operator of which MNOs are clearly wary
In contrast with more traditional MVNOs, Drillisch has established itself in the German market as an MBA MVNO — the business has control over and access to 20% of O2 Germany's network capacity as part of a deal that was agreed to secure official clearance for the O2–E-Plus merger back in 2014. At the end of 2019, Drillisch signed a five-year extension of its agreement with O2 Germany, entailing a commitment to make use of 20% of O2 Germany's capacity until June 2025 (with the option of taking an additional 10%). Drillisch has the right to migrate from the MBA MVNO agreement to a national roaming arrangement "on unchanged commercial terms".
Drillisch has also flagged another agreement with O2 Germany, signed at the end of 2019, that would see it lease additional 5G-compatible frequencies to bridge the period between now and January 2026, when the 2.6GHz spectrum it acquired during the 2019 auction becomes operational.
Despite signing up for another five years, Drillisch has shown considerable discomfort regarding its capacity arrangements with O2 Germany, instigating a series of retrospective pricing reviews to challenge O2 Germany's MBA terms, covering 2017–2020. Two of these five reviews (Review2 and Review5) are still active, after Drillisch withdrew two (Review3 and Review4) in April 2020. It has now filed a request for arbitration over the earliest, Review1, after it was knocked back by an independent expert in late-2019. Drillisch is also preparing the "necessary steps" for Review6, which was initiated in July 2020.
Meanwhile, Drillisch claimed victory relating to O2 Germany's demand for a one-off payment of around €64m with reference to the 2015 frequency auction. A new draft of an expert opinion received in October 2020 again concluded that a price increase claimed by O2 Germany in December 2018 was fully unjustified for the reviewed period (2016–2020). "Accordingly, the price increase of December 2018 does not result in a payment obligation of 1&1Drillisch", the operator said. Drillisch expects the final expert opinion to be issued by the end of the year.
1&1 + O2 = negative millions for Vodafone
Vodafone has indicated that the exit from its previous 1&1 wholesale deal is acting as a drag on growth in Germany.
According to a transcript of the Group's recent earnings call with analysts, Margherita Della Valle, CFO at Vodafone, said that "German growth is flat at the moment, but it is suffering from the headwinds of COVID, as well as obviously the exit from the 1&1 wholesale deal… I think as you move into next year, you will see that the roaming headwind will go away, and then over time also the wholesale one".
In answer to a question from an analyst about the current value of its revenue from United Internet/Drillisch, she said that "we have both fixed and mobile revenues in the mix, and the drag that they create on our service revenue growth at the moment is around one percentage point… call it around €300m, between fixed and mobile".

Anne Morris is a freelance journalist, editor and translator. She has been working as a reporter and news analyst for TelcoTitans since 2016.