Prospective new MNO in tight spot over 5G ambitions.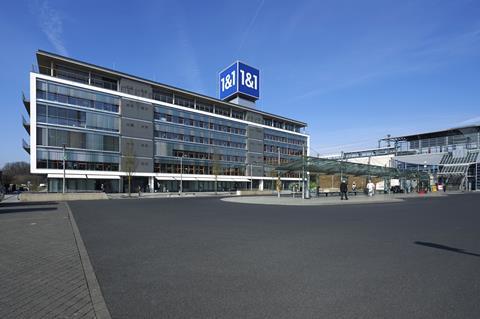 German mobile upstart 1&1 Drillisch denied suggestions that it could drop its standalone network ambitions, despite being frustrated in attempts to secure a national roaming deal with a competitor.
Markus Huhn, Chief Financial Officer of the United Internet‑controlled operator, said it remained stuck in negotiations with larger rivals Telefónica Deutschland (O2 Germany), Telekom Deutschland, and Vodafone Germany, nearly a year after spending just over €1bn on frequencies to fuel its network rollout ambitions (Telefónicawatch, #136).
He told analysts last week that "we still have the target to build up [our] own 5G network". Ditching its plan to re‑morph into a fully-fledged mobile network operator (MNO), and settling for its current status as a pure-virtual player, was "not an option that we are thinking about", Kuhn added.
Incumbents yet to budge
Speaking earlier in May 2020, Markus Haas, Chief Executive of O2 (Drillisch's current wholesale partner), had asserted the ball was in Drillisch's court, claiming O2 had offered it "very attractive" roaming terms. It was now up to Drillisch whether it went on to "build a network or not build a network", he added.
Christian Illek, CFO of Deutsche Telekom, asserted the incumbent was in "good faith talks with 1&1". "We always said that [in] principle, we are open for third-party business at reasonable commercial terms but what we don't like is free-riding and I think that is the cornerstone of that current discussion", he added.
The impasse is somewhat inevitable, considering the incumbent operators have no concrete obligation to provide 5G capacity to Drillisch — and puts the prospective new entrant in an awkward spot. Currently, Germany's Bundesnetzagentur (BNetzA/Federal Networks Agency) is only said to be "moderating" the discussions. If Drillisch calls time on the talks and asks the BNetzA to intervene, the process could drag out even further. "Our target is still to find a way with the MNOs with the support of the regulator to come to a solution now", said Kuhn.
Betwixt and between
In contrast to more traditional mobile virtual network operators (MVNO), 1&1 Drillisch has established itself in the German market as a multibit access (MBA) MVNO — the business has control over and access to 20% of O2's network capacity as part of a deal that was agreed to secure official clearance for the O2‑E‑Plus merger in the country.
At the end of 2019, 1&1 Drillisch signed a five‑year extension of its MBA MVNO agreement with Telefónica that entails it committing to make use of 20% of Telefónica's capacity until June 2025 (with the option of taking an additional 10%). 1&1 Drillisch has the right to convert from the MBA MVNO agreement to a national roaming agreement instead, "on unchanged commercial terms".
1&1 Drillisch has also flagged an agreement with O2, signed at the end of 2019, that would see it lease additional 5G‑compatible frequencies to bridge the period between now and January 2026, when the 2.6GHz spectrum it acquired as part of the German auction in 2019 becomes operational.
The price is right
Despite signing up for another five years, Drillisch has recently shown considerable discomfort regarding its capacity arrangements with O2, instigating a series of retroactive pricing reviews to challenge O2's MBA terms, covering 2017–2020. Only two of these five reviews (Review 2 and Review 5) are still active, after Drillisch withdrew two (3 and 4) in April 2020, and the earliest, Review 1, was knocked back by an independent expert in late‑2019 (Telefónicawatch, #138).
In the meantime, the incumbent MNOs have been able to press on with their own network resource-sharing arrangements, to improve their economics — forming a tripartite deal covering construction of 6,000 new sites in the wake of 2019's auction. Earlier in 2020, Telekom and Vodafone agreed to piggyback on each other's networks across 4,000 sites in 'grey spots' — zones where only one of the two operators has coverage (Telefónicawatch, #139 and #141).