Deal with TM ONE, Telekom Malaysia's business-to-business unit, follows shortly after tie-up with rival Axiata.
Telefónica Tech driving Group operator outreach programme with security at tip of spear.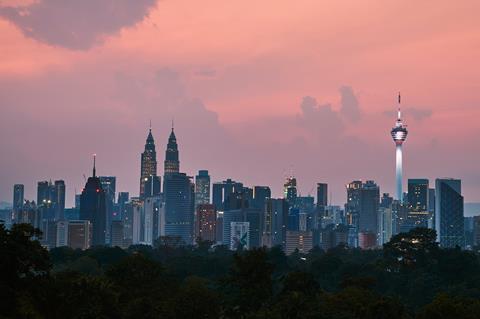 Telefónica Tech formed a second security services-focused partnership with a south-east Asian operator in recent months, creating a consultancy and training tie-up with Telekom Malaysia.
The two operators have signed a Master Service Agreement that will see Telefónica Tech support TM ONE, Telekom Malaysia's public sector and enterprise arm, on an expanded go-to-market play around security offerings in the country. Telefónica Global Solutions — Telefónica Tech's recently rejigged multinational corporate, wholesale, and roaming division (Telefónicawatch, #148) — will provide the Malaysian incumbent with consultancy on a "holistic cybersecurity programme" underpinning development of a new TM ONE Global Cyber Security Operations Centre.
The arrangement will help TM ONE "offer global cybersecurity solutions for the Malaysian enterprise and public sector" and "further develop and implement a global cybersecurity strategy for Malaysian market", said the two partners. Julio Beamonte, Chief Executive at Telefónica Global Solutions, added that the deal will end up helping Telefónica's own clients, saying it "affirms our commitment to our customers, providing them with the best quality services anywhere in the world, thus contributing to improve their customer offers in the markets where they operate".
The partnership follows an agreement, announced in July 2020, that saw Axiata Group join Telefónica's Partners Program for third-party operator collaboration (Telefónicawatch, #146). The partnership was said to have an initial focus on cybersecurity propositions, led by Telefónica Tech's ElevenPaths unit, and to see the Group principally interfacing with Axiata Enterprise, the operator's B2B division. Axiata is based in Malaysia, as well as operating in several other Asian markets — perhaps a factor in why the Telekom Malaysia tie-up has not been given full Partners Program billing.
Telefónica Partners Program members

Operator
Country markets
Partnership signed

Sources: Operators; Telefónica; Telefónicawatch.

Bouygues Telecom

France

July 2011 (expanded in March 2014)

China Unicom

China, Taiwan

July 2011

Etisalat

Afghanistan, Benin, Burkina Faso, Central African Republic, Côte d'Ivoire, Egypt, Gabon, Mali, Mauritania, Morocco, Niger, Pakistan, Saudi Arabia, Togo, United Arab Emirates

July 2011

Telecom Italia

Italy

July 2011

Sunrise

Switzerland

September 2011 (extended in January 2016)

MegaFon

Russia, Tajikistan

May 2013

Ooredoo

Algeria, Indonesia, Iraq, Kuwait, the Maldives, Myanmar, Oman, Palestine, Qatar, Tunisia

March 2015

MTN

Afghanistan, Benin, Botswana, Cameroon, Cote d'Ivoire, Cyprus, Ghana, Guinea Bissau, Guinea Republic, Iran, Liberia, Nigeria, Republic of Congo, Rwanda, South Africa, South Sudan, Sudan, Swaziland, Syria, Uganda, Yemen, Zambia

December 2015

Síminn

Iceland

February 2017

CK Hutchison

Austria, Denmark, Ireland, Italy, Sweden

March 2019

Axiata

Bangladesh, Cambodia, Indonesia, Malaysia, Myanmar, Nepal, Pakistan, Sri Lanka, Thailand

July 2020

Richard Agnew is Group Editor at TelcoTitans.