Greater flexibility injected in new terms.
London partnership rolled back, as O2 presses on with City of London deal.
Vodafone-led rejig expected to see the O2 rival accelerate its own network development beyond delay-hit Project Beacon.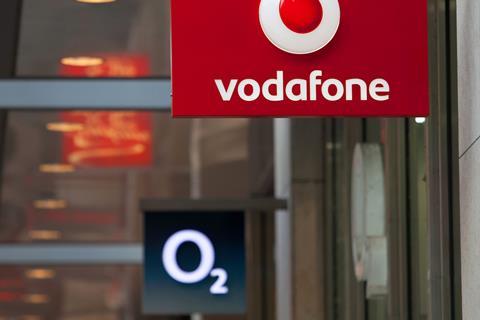 As first reported by Market Mettle's Vodafonewatch, Telefónica UK (O2 UK) and Vodafone UK have claimed their network-sharing partnership has been "strengthened" after revisiting the terms and scope of their Cornerstone Telecommunications Infrastructure joint venture (JV).
Although both parties provided a bland 'straight bat' comment on the changes, focused on improving customer experience in anticipation of 5G rollout, the overhaul appears to entail a more radical realignment of the partnership, and suggests earlier reports of growing friction between the two were not far off the mark (Telefónicawatch, #113).
The new agreement was reached in spring 2017, and is to run for an undisclosed period. It will see continued cooperation beyond Project Beacon – the long-term network consolidation programme managed by Cornerstone – and see a planned winding down of active sharing arrangements in London.
"We can confirm that Vodafone UK and Telefónica UK have strengthened their network-sharing partnership. It will mean customers are offered even better coverage, greater speeds, and reliability now, as well as future-proofed networks in readiness for 5G." – O2/Vodafone statement.
The move is effectively the second major reboot of the O2-Vodafone relationship, after Cornerstone was moved from a partnership to a JV, with new terms and vision, in 2012 (Telefónicawatch, #66). Signals of a realignment had emerged earlier in 2017, with Cornerstone being flagged as working with O2 UK on wireless network infrastructure projects in the City of London, suggesting greater independence, and additional reports of eagerness within Vodafone for an overhaul of the JV's terms (Telefónicawatch, #151 and #154).
The changes also come as Vodafone UK works with Ericsson on upgrades to the OpCo's mobile data infrastructure, seemingly tied in with the Cornerstone rejig (Vodafonewatch, #156).
Greater agility a key incentive
Outside London, where O2 and Vodafone are each responsible for managing active and passive network elements in different parts of the country (see table), new, "stringent", performance measures have been built into service level agreements to improve performance for both O2 and Vodafone customers.
To add greater flexibility to the partnership, a "faster process" for improving network capacity has also been introduced. While Project Beacon involves the sharing of tower infrastructure and radio antennae, it does not include pooling of spectrum. Under the new arrangement, if either O2 or Vodafone want to re-farm their existing spectrum and install new radio kit, the other must make sure it is available, in places where they are in charge, in accordance with the faster timescales agreed.
Unlike the JV arrangement in London, which is restricted to 4G, Project Beacon in the rest of the country covers 2G, 3G, and 4G. Through more agile and flexible processes, both O2 and Vodafone aim to take control of their own spectrum re-farming strategy.
The "repurposed" agreement also puts Cornerstone on a more solid footing to deal with future growth and 5G. The volume of cell sites and capacity required to support 5G in the UK is expected to be significantly higher than with 4G, and the repurposing of the agreement is intended to enable faster delivery of capacity, and to bring on new sites more quickly.
Inner city pressure
The strength of the renewed partnership was not sufficient to enable a deal to cover London.
According to comments made to Vodafonewatch, the two parties will "disentangle" their active-sharing arrangements in the capital in order to give each other greater autonomy, and to "better differentiate on customer experience, service, and technology choices". The process is expected to take a "number of years", but the sharing of passive infrastructure will continue.
"Beacon 1", the Cornerstone project that involves the decommissioning and consolidation of sites to achieve near-nationwide 4G coverage for both partners, is in line for completion by end-March 2018, according to Vodafone. The current run-rate of site consolidation is now apparently between 200 and 400 per month, and the JV is set to have a total of around 18,500 sites under its wing by end-March 2018. Originally, when the refashioned JV was announced in 2012, completion of the network meld was mooted for 2015.