US-based mailroom digitiser brought in to support goals to become CX and digital champion.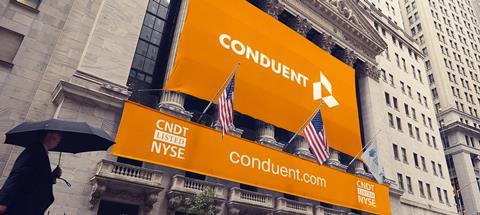 Telefónica Deutschland (O2 Germany) chose mailroom solution provider Conduent to overhaul its customer physical correspondence operations, and install a digital document management solution.
Conduent said that O2 Germany's mailroom processes approximately 3.5 million incoming items per year, with 10,000–15,000 letters each work day. With the deployment, the operator aims to offer more timely responses to customers and thus improve overall customer experience (CX).
The deal means that Conduent will receive and process between 5,000 and 10,000 customer contracts five days a week, which will then be archived. This suggests about two million contracts a year with a physically mailed element.
CX as strategic mantra
Martin Odebrecht, Head of Risk, Billing & Collection for O2 Germany's Customer Service and Sales department, said the Conduent partnership is part of the operator's commitment to CX improvements. As such, it marks a continuation of wider Telefónica Group efforts to install innovative digital CX solutions, particularly during and following the coronavirus pandemic, which caused disruption across the Group's international customer base.
In Germany, the focus on improved CX appears particularly prevalent. Its corporate goal to become the "mobile customer and digital champion" by 2022 continues through efforts to "extensively digitalise our company". On appointing Mallik Rao its newly unified Chief Technology & Information Officer towards the end of 2019, O2 Germany pointed out its three-faceted focus: CX improvements; new digital service offerings; and improved network performance. The three aspects were flagged as key markers in the post-integration phase following the E-Plus–O2 network merger (Telefónicawatch, #138).
Similarly, at Group level, CX improvements were flagged at the FY19 results presentation as one of three key areas where Telefónica will pursue operational simplicity in order to strengthen operating cash flow margins. Digitalisation and automation of CX and back office systems were highlighted as instrumental in simplifying operations across (Telefónicawatch, #141).