OB says it made good on main part of 2020 network expansion promise.
But BNetzA yet to verify coverage claims.
Difficulties hitting coverage targets along transport routes remain.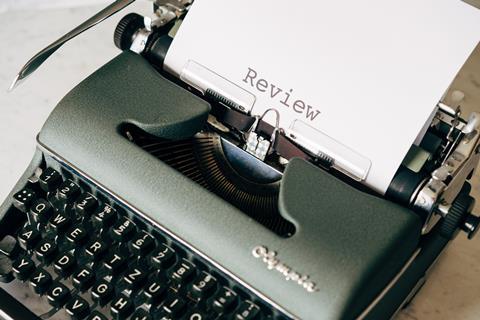 The Bundesnetzagentur (Federal Network Agency/BNetzA) said it is reviewing Telefónica Deutschland (O2 Germany)'s claim to have met coverage obligations attached to its 4G licences. The operator previously reported it had hit a revised, 31 December 2020 deadline to fulfil country-wide and regional requirements.
BNetzA confirmed that while O2 Germany's peers Telekom Deutschland (TDE) and Vodafone Germany (VfD) have now met obligations, it is yet to determine whether the operating business' (OB) coverage claims are correct.
In a report to the BNetzA in January 2021, the operator said it had achieved 98% household coverage nationwide and hit regional obligations in each of the 16 federal states, despite supply chain difficulties related to the pandemic.
As a result of what it billed as the "most extensive network expansion in its corporate history", the catchup programme involved roll out of 3,800 LTE transmitters and country-wide upgrades to 7,200 sites, enabled by the delivery of essential components into Germany (something that hampered O2 Germany throughout 2020 — Telefónicawatch, #145).
The OB is also collaborating more closely with rivals on filling out 4G coverage. TDE and VfD both entered active network sharing agreements with O2 in January 2021, intended to help fill coverage 'grey spots' across the country (Telefónicawatch, #150).
BNetzA had threatened O2 Germany with financial penalties if it did not hit a series of interim quarterly goals on coverage in 2020 (Telefónicawatch, #145). The regulator acted following a review that found O2 Germany and rival operators had fallen short of meeting 2019 targets attached to licences secured at Germany's 2015 multiband auction, with country-level, transport route, and nearly all regional obligations missed (Telefónicawatch, #140). Throughout the year, O2 Germany projected optimism over its plan to rectify the situation (Telefónicawatch, #145–#146).
Still to be ironed out
The operators' belated fulfilment of the obligations does not yet extend to transport-related connectivity.
O2 Germany disclosed that 100% LTE coverage along national motorways and high-speed railway lines — a commitment made at the 2015 spectrum awards — had still not been achieved, but said coverage had been extended to areas "where this was actually and legally possible". Blame was placed on "challenges beyond O2's responsibility", such as conservation covenants and land ownership quarrels (Telefónicawatch, passim). The OB hopes to find resolutions in 2021.
Vodafone and Telekom also appear to have work still to do on covering transport routes. The BNetzA cited the three network operators as saying that they had experienced "legal or factual obstacles in individual cases, so that it was not possible to achieve full coverage by the end of last year".
" The cases presented are now being examined and evaluated by the Federal Network Agency on a case-by-case basis. This will take some time. Only when this review has been completed will it be possible to assess whether or not the mobile network operators have fully complied with the coverage obligations."

BNetzA.
Naturally, O2 Germany's announcement reiterated the operator's commitment to improving and expanding its network, in line with its pledge to invest €4bn in 4G and 5G networks over the next two years, and made the claim that O2 Germany's network quality "was now on par with that of the competition".
Plans to cover 30% of the country with 5G by the end of 2021, and then deliver "nationwide" 5G coverage by 2025, were also highlighted.

Sam Patterson is a Staff Reporter for TelcoTitans, contributing telecoms news analysis since September 2020 as part of the TelcoTitans Editorial team.