Brazilian regulator finally agrees first Conduct Adjustment Agreement with TIM, enabling operators to swap fines for investment commitments.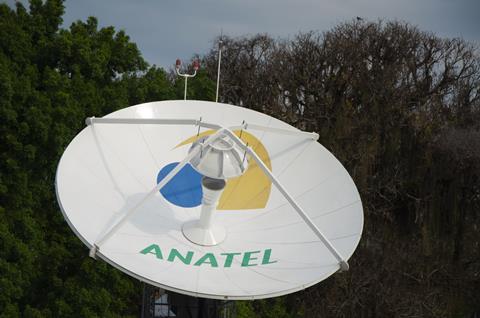 Brazilian telecoms regulator Agência Nacional de Telecomunicações (Anatel) revived efforts to introduce a unique penalty that allows Telefónica|Vivo and others to exchange regulatory fines for network investments over a period of up to four years. After years of controversy and pushback from operators, the regulator finally announced the first such agreement with TIM Participações in June 2020 and is now negotiating four more deals with Vivo, América Móvil's Claro, and Telecom Italia (TIM).
In the first deal of its kind in the country, TIM agreed to invest BRL 639m (€99m) to: expand its 4G network in 1,388 municipalities using 700MHz spectrum; deploy 4G in 449 municipalities not yet served by TIM; extend its 4G network to a further 350 municipalities with a population of fewer than 30,000 in the North of Minas and Goiás regions; and roll out fibre‑to-the‑premises technology to 238 municipalities.
Anatel was given legal authority for such deals, known as Conduct Adjustment Agreements (TAC), back in 2013. However, attempts to reach agreements were mired in legal wrangling and resulted in multiple failures over the last seven years. For example, Vivo first entered talks with Anatel for a TAC deal in 2014. Anatel approved the terms of Vivo's agreement in 2017, only to have the agreement investigated by the government following rival operator complaints and eventually abandoned in 2018 (Telefónicawatch, #111, #124, #126, and passim).
On the right TAC?
Today, Vivo is working with Anatel to negotiate TAC terms for two separate fines totalling BRL 20.7m. In one of the agreements pending approval, Vivo would swap a BRL 4.2m fine to invest "in regions of low economic attractiveness and great social interest", according to Anatel. Specifically, the operator must install 4G base stations in eight cities in the state of Minas Gerais and seven cities in the state of Rio de Janeiro over three years.
In the other TAC with Vivo, Anatel proposes to convert a fine of BRL 16.5m into constructing and maintaining fibre‑optic backhaul over three years to the "headquarters of municipalities" that the operator can select from a list of 41 in states across the Northeast and Southeast regions of the country.
Anatel's TAC proposal with Claro involves swapping a fine of BRL 917,000 for installing fibre backhaul infrastructure in six municipalities in Minas Gerais over three years, while another TAC proposal with TIM would exchange a BRL 846,000 fine for installing fibre over three years in four municipalities of São Paolo.
Novel approach for Latin America
It is not common practice to swap fines for network investment in Latin America, and Anatel's TAC "represents a novelty" in the region, according to Lucas Gallitto, Public Policy Director for Latin America at the GSM Association (GSMA).
By converting the value of fines into the cost of deploying networks, Brazil's TACs appear to be a win‑win for operators and the ombudsman. Operators pay penalties for infractions via spending on networks, and the regulator gains commitments for network expansion (albeit, with fewer funds flowing into government coffers).
Anatel cited replacing fines for operator breaches of regulation with obligations to build out network coverage as one of the measures to support the country's Plano Estrutural de Redes de Telecomunições network infrastructure plan, which is mainly focused on improving access and transport networks (Telefónicawatch, #136).
It's all about the execution
The success of Anatel's TACs depends on how well, or not, the new obligations are enforced. Otherwise, TACs could become a way for operators to avoid sanctions for non‑compliance.
Ricardo Barretto Ferreira, Partner at law firm Azevedo Sette Advogados, said in a research note "it should be emphasised that the execution of the agreements is important not only for the correction of irregular practices and for the prevention of new infractions, but also for the benefit of end users, through the fulfillment of the commitments made in these agreements".
Gallitto noted that the GSMA welcomed "regulatory decisions that help boost investments", although it is early days for Anatel's TACs, so "too soon to be assertive about its effects", and added that "what is sure is that fines had proven to be an ineffective tool to improve coverage or quality of services".