Telefónica Executive Chairman José María Álvarez‑Pallete calls on the European Commission to withdraw its proposed ePrivacy Regulation in favour of better enforcement of GDPR.
ePrivacy ambitions of "harmonised" single market will not come to fruition, says the Spaniard.
Calls for improved data legislation to compete with Asian and US innovation.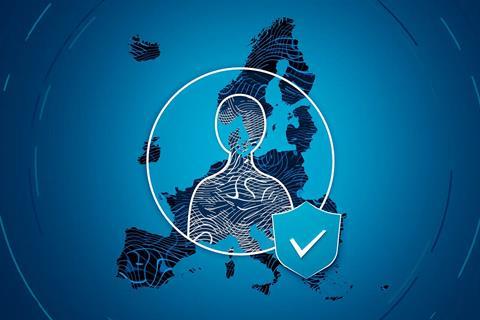 Telefónica Executive Chairman José María Álvarez‑Pallete renewed his calls for the European Commission (EC) to withdraw its ePrivacy Regulation (ePR) proposals or risk "ultimately jeopardising future growth".
In a blog post yesterday, he described the data privacy legislation as a "divergent sector‑specific" model that has "eroded" the promise of a "harmonised regime through GDPR [General Data Protection Regulation]".
He said that the EC's ambition to create a European Single Market — which in turn would create a unified data protection regime and a "level playing field" for businesses across the bloc — was being hampered by different interpretations of current data privacy legislation. Adding ePR to that landscape distracts from efforts to establish a level playing field with data privacy standards, he said.
The ePR, which aims to tighten rules on electronic communication and handling of metadata, "departs from the GDPR by imposing stricter requirements for data processing provisions", Álvarez‑Pallete opined. "It confuses consumers and creates unfair conditions across the Single Market".
Álvarez‑Pallete's criticism of the ePR came in the form of a blog post written for the European Round Table for Industry (ERT), of which he is a member. Based in Brussels and chaired by Volvo Group Chairman Carl‑Henric Svanberg, the ERT meets twice a year for European industry leaders to debate strategy and targets behind closed doors. It acts as a business lobby for EU industry and counts senior figures from Deutsche Telekom, Ericsson, Nokia, Orange, and Vodafone Group among its members. It last convened in late‑2021, discussing Single Market competition (Telefónicawatch, #160).
Telefónica has taken a stance against the ePR since the proposals were first published in 2016. In initial industry reviews of the legislation before it was formally submitted, Telefónica called for it to be scrapped altogether, believing that it would create an overly complex patchwork of rules. Then, as now, Telefónica was in favour of expanding GDPR rules instead, with greater harmonisation in enforcement (Telefónicawatch, #109).
Unrealised ambitions
The Telefónica chief called on the ePR to be withdrawn from consideration, and instead urged a focus on improving the enforcement of current GDPR laws.
" For all its success as a global standard, GDPR can be improved upon. GDPR cannot achieve its full potential if it runs in parallel to outdated ePrivacy sectoral rules and static interpretations of privacy. "

— Álvarez‑Pallete.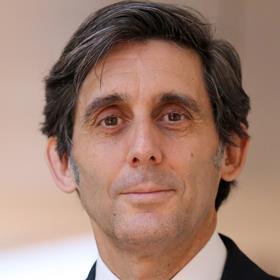 He called GDPR the "global gold standard for data protection and privacy", but gave a fairly damning indictment of the European Data Protection Board tasked with enforcing it. The Board, he said, "depart from the text and spirit of the legislation. They focus instead on a narrow and static interpretation of its provisions like the guidelines on data portability, the guidelines on contractual necessity as a legal basis for data processing, or the guidelines on privacy and connected cars".
Álvarez‑Pallete pointed to varying levels of enforcement in different EU Member States as an example of the failings of GDPR, which makes cross‑border business and innovation "challenging".
" A level playing field in privacy and data protection can protect EU citizens for the next wave of innovation, while also giving European businesses the possibility to invest, compete and create a value‑based, sovereign data economy. That would create a real single market in privacy. "

— Álvarez‑Pallete.
His comments come a month after an ERT delegation, with Álvarez‑Pallete among the representatives, met with EC President Ursula Von der Leyen to call for changes that would enable long‑term competitiveness in the EU. One topic of discussion in the February meeting was the need for "renewed political attention to ensure that new technologies can be scaled rapidly across Member States, without being compromised by national barriers".
Nurture innovation to improve competition
Among Álvarez‑Pallete's core complaints was around innovation, which he said requires a level of safe access and use of data "to build a bridge to innovation, growth, and investments in the digital economy".
As such, he called for policymakers to ensure a balance between the protection of data privacy and trust in service providers to use metadata responsibly to further both innovation and consumer experience.
" If regulation creates overly restrictive and divergent rules for EU telecom operators, it will ultimately jeopardise future growth. That will impact investments in infrastructure like fibre and 5G – and all without benefiting the privacy of Europeans. "

— Álvarez‑Pallete.
At present, the EU's 5G network population coverage (25%) lags behind deployments in the US (76%) and South Korea (93%). Creating a "true digital Single Market", said Álvarez‑Pallete, would encourage more private investment to enable the bloc's necessary network infrastructure improvements.
Speaking at a Politico event yesterday, Vodafone Group CEO Nick Read appeared to be singing from the same hymn sheet. He called on EU policymakers to support the industry's digital transformation drive in a "digital decade". To compete globally, he said, "there needs to be the ability to work together, the public and private sector in partnership". Policies that encourage private investment must be rolled out "at pace", he said, and called for 5G network deployment to be put "at the top of political agenda like it is in all other regions".

Joseph Purnell is a Staff Reporter for TelcoTitans, contributing telecoms news analysis since 2019 as part of the TelcoTitans Editorial team.