Telefónica Executive Chairman José María Álvarez-Pallete calls on the European Commission to withdraw its proposed ePrivacy Regulation in favour of better enforcement of GDPR.
ePrivacy ambitions of "harmonised" single market will not come to fruition, says the Spaniard.
Calls for improved data legislation to compete with Asian and US innovation.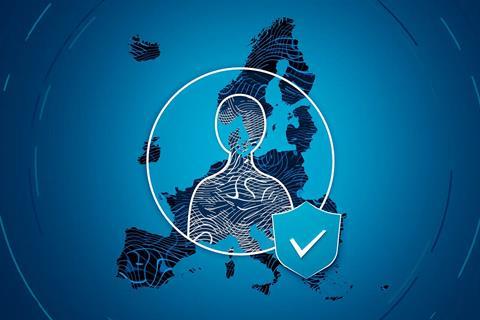 He called GDPR the "global gold standard for data protection and privacy", but gave a fairly damning indictment of the European Data Protection Board tasked with enforcing it. The Board, he said, "depart from the text and spirit of the legislation. They focus instead on a narrow and static interpretation of its provisions like the guidelines on data portability, the guidelines on contractual necessity as a legal basis for data processing, or the guidelines on privacy and connected cars".
Álvarez-Pallete pointed to varying levels of enforcement in different EU Member States as an example of the failings of GDPR, which makes cross-border business and innovation "challenging".
" A level playing field in privacy and data protection can protect EU citizens for the next wave of innovation, while also giving European businesses the possibility to invest, compete and create a value-based, sovereign data economy. That would create a real single market in privacy. "

Álvarez-Pallete.
His comments come a month after an ERT delegation, with Álvarez-Pallete among the representatives, met with EC President Ursula Von der Leyen to call for changes that would enable long-term competitiveness in the EU. One topic of discussion in the February meeting was the need for "renewed political attention to ensure that new technologies can be scaled rapidly across Member States, without being compromised by national barriers".
Nurture innovation to improve competition
Among Álvarez-Pallete's core complaints was around innovation, which he said requires a level of safe access and use of data "to build a bridge to innovation, growth, and investments in the digital economy".
As such, he called for policymakers to ensure a balance between the protection of data privacy and trust in service providers to use metadata responsibly to further both innovation and consumer experience.
" If regulation creates overly restrictive and divergent rules for EU telecom operators, it will ultimately jeopardise future growth. That will impact investments in infrastructure like fibre and 5G – and all without benefiting the privacy of Europeans. "

Álvarez-Pallete.
At present, the EU's 5G network population coverage (25%) lags behind deployments in the US (76%) and South Korea (93%). Creating a "true digital Single Market", said Álvarez-Pallete, would encourage more private investment to enable the bloc's necessary network infrastructure improvements.
Speaking at a Politico event yesterday, Vodafone Group CEO Nick Read appeared to be singing from the same hymn sheet. He called on EU policymakers to support the industry's digital transformation drive in a "digital decade". To compete globally, he said, "there needs to be the ability to work together, the public and private sector in partnership". Policies that encourage private investment must be rolled out "at pace", he said, and called for 5G network deployment to be put "at the top of political agenda like it is in all other regions".

Joseph Purnell is a Staff Reporter for TelcoTitans, contributing telecoms news analysis since 2019 as part of the TelcoTitans Editorial team.