Telefónica Executive Chairman says Spain is in a "leadership position" in digitisation, but requires a new "framework" to take full advantage.
Data underlined as paramount, with a 'social contract' needed to ensure privacy and fair valuation.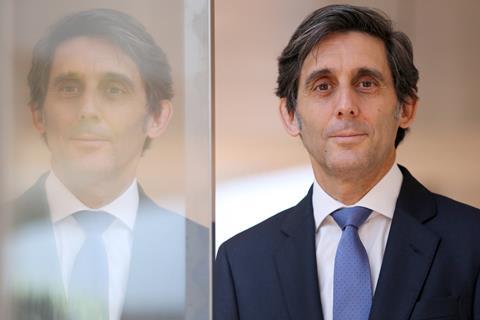 José María Álvarez-Pallete heralded Spain as a figurehead for digitisation, claiming that "this is the first technological revolution that has Spain in a leadership position".
Speaking at El Español's Wake Up, Spain! forum this week, the Telefónica Executive Chairman called on policy-makers to enable the country's leadership by establishing a framework that supports digitisation. Data should be central to this, he said, but there is work to be done to ensure it is used correctly.
On the social and ethical front, he said data should be seen as a "production factor", much like capital or labour during the industrial revolution. Using the industrial revolution's rapid mechanisation and twentieth-century Spanish social reforms under the Moncloa and Toledo pacts as examples, he said making similar changes was a matter of duty to make the most of an "historic opportunity".
Specifically, he posited the need to develop a 'social contract' that recognises the value of citizens' data and upholds privacy.
" Every time there has been a technological revolution, everything has changed and it has been necessary to redefine the social and ethical framework. "

Álvarez-Pallete.
Referencing the Toledo reforms appeared a subtle, opportunistic call for the government to repeat former glories. Spanish Prime Minister Pedro Sánchez, whose PSOE party was responsible for the ambitious social security rework of the 1990s, was a headline speaker at the event.
Echoes of the Digital Deal
Álvarez-Pallete often sings the digital ethics tune. The familiar rhetoric he used at this week's forum mirrors that used in Telefónica's Digital Deal, the operator's manifesto and mission statement updated in October 2020 to push digitisation as key to economic and social recovery post-pandemic (Telefónicawatch, #146). It culminated in a five-point vision for a technology-driven bounce-back:
Encouraging digitalisation for key sectors.
Fostering greater digital skills.
Encouraging investment in very high-capacity network infrastructure.
Revised competitive, fiscal, and regulatory frameworks.
Boosting public confidence in technology.
Vodafone and Orange on board
The Wake Up, Spain! forum was described as a "Spanish Davos" by its organiser, El Español. It gathered academic, industry, and political leaders to speak on the theme of "recovery, transformation, and resilience" in the country. Among the guests were Orange Spain Chief Executive Jean-François Fallacher and Vodafone Spain CEO Colman Deegan, who joined each other to discuss the impact of coronavirus on the acceleration of digitisation. "Despite record traffic, the sector is going through a very challenging period", Deegan said. "But digitalisation will enable us to invest to create real growth", he added, echoing Álvarez-Pallete's sentiment.

Joseph Purnell is a Staff Reporter for TelcoTitans, contributing telecoms news analysis since 2019 as part of the TelcoTitans Editorial team.