Influential CDO charts his progress within Telefónica, linked to developing the trust of current Executive Chairman Álvarez-Pallete.
An engineering-focused mindset and startup mentality deemed key attributes in the fast progression of security and data operations within the Group.
While the instigation of several standout Telefónica transformation projects predate his appointment, Alonso's operational model is said to accelerate revolution.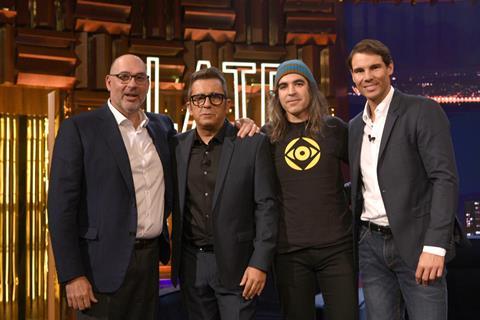 In a reflective blog post on the progress of his career at Telefónica Group, Chema Alonso, the operator's high-profile Chief Data Officer (CDO), looked back on his involvement with the company, which is built on his relationship with current Executive Chairman José-María Álvarez-Pallete. It is notable from Alonso's writing that his influence within the Group goes back longer than many outsiders may have understood.
Alonso came into the public consciousness in relation to Telefónica in mid-2013, following the telco's acquisition of his Informática 64 digital security business and his retention as Chief Executive (CEO) of the newly named ElevenPaths digital security unit. However, his influence dates back further to early-2012, when he was invited by Álvarez-Palette, then CEO of the erstwhile Telefónica Europe division, to attend a Wayra centre in Madrid, Spain.
Seeking out young engineers and fresh talent
Pushed on his views on the set-up of a project that was Álvarez-Pallete's brainchild while leading Telefónica Latinoamérica (Telefónicawatch, #53), Alonso suggested he had seen "too many Jobs, and too few Wozniaks", referring to the Apple founders, and the contrast between the ideas and marketing drive of Steve Jobs and the greater engineering focus of co-founder Steve Wozniak. Álvarez-Pallete was then said to have charged Alonso with delivering a project that would result in "more Wozniaks in Telefónica".
Alonso also indicated that, after being asked by Álvarez-Palette to pitch ideas on fostering a more innovative engineering culture within Telefónica, he played a role in developing the idea behind the Talentum programme at Telefónica. Talentum seeks to foster links between the telco and students and startups, and Alonso's plan for bringing students' startup ideas into a professional environment were said to complement the work that was being undertaken independently by Javier Santiso then a venture investment executive within the telco, on teaching engineers the methods of developing entrepreneurial startups (Telefónicawatch, #78 and passim).
The Telefónica CDO noted that several of the "Wozniaks" identified through the Talentum scholarship programme now hold influential positions in the development of new ideas both within Telefónica and in other technology companies. The Head of Engineering for the Movistar Home project, Javier Espinosa, was among the first batch of students identified by Talentum, as were other engineers working at ElevenPaths, and at Microsoft Spain.
Security role follows innovation input
The work on the Talentum programme was said to have been the driver of Álvarez-Palette's decision to charge Alonso with bringing together the different strands of security services that already existed in Telefónica – a nascent Telefónica Digital security vertical unit and the Telefónica Ingeniería de Seguridad (TIS) business – with Informática 64.
Alonso acknowledged that the key pillars of the Telefónica security strategy were in place prior to his arrival, with senior executives in the field developing network security solutions around CleanPipes and web application firewalls; building a platform of security operations centres across the globe; and developing digital surveillance solutions to identify or pre-empt threats and vulnerabilities. The integration of Informática 64 was, though, said to have enabled an acceleration of the cybersecurity business's development, and Alonso suggests his profile in the industry may have helped in this regard.
The Security vertical and ElevenPaths were fully integrated in 2014 with the product portfolio subsequently rolled out at speed. It appears that TIS was more closely brought together with ElevenPaths during 2015, and Alonso now considers that the sector could generate revenue of $1bn+ (€0.90bn+) in the near future (in FY18, Telefónica reported €433m in revenue from its Security services, a 42% increase on a year earlier).
Returning to roots with data role
In the wake of this integration project, it appears that Alonso was then invited by Álvarez-Palette to take up the Group CDO role, replacing Ian Small just months after the latter's appointment.
While in post since 2015, Small's appointment was made public in January 2016, and his replacement by Alonso was announced in June 2016. However, Alonso also said he was already lined up as replacement in February 2016. It was suggested that Small wished to return to the USA, prompting the need for a replacement.
At the end of 2015, Small's big data team had presented the details of the unit's Fourth Platform plans, which were shared with the industry at the Mobile World Congress tradeshow in 2017 (Telefónicawatch, #116). Alonso, whose career and education were principally linked to big data prior to his involvement with cybersecurity development, was drafted in as a replacement for Small. "A substitute. The reserve", as he described it.
Alonso noted the significance of the acquisition of Synergic Partners in the development of Telefónica's big data strategy. Alonso used the consultancy to accelerate big data development in a way similar to the leveraging of Informática 64 to drive the cybersecurity business. Synergic Partners' engineers were said to be immediately in high demand within the Group and possessed the skills and experience to progress data projects rapidly. And, as with Informática 64 and Global Security, Synergic Partners was ultimately fully merged with the existing LUCA big data business to bolster Group capabilities and speed up internal adoption and the commercialisation of big data capabilities (Telefónicawatch, #131).
Ongoing value in the established transformation template
Alonso concluded by saying that he considers the approach to transformation used in the development of Telefónica's big data and cybersecurity businesses to be his favoured model for future development.
He feels this strategy enables him to foster ongoing innovation, drawing on existing internal resources complemented by relatively small acquisitions that can be leveraged to deliver fast results.
"Of course, if I have to do something new, give me other startups like Informática 64 and Synergic Partners, and teams like the Vertical Security and the Global Big Data Unit to start, and to which I can add many 'Wozniaks'. That way things can be done."

– Alonso conclusion to his blog post (translated).