Cramer says more collaborative, matchmaking approach to partner innovation is paying off.
Lessons learned from Group's stifling of past startup acquisitions and investments.
Technoport indicates Vodafone links adding value.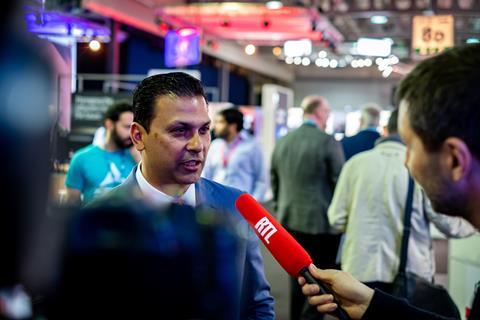 Back-dropping the Arch Summit 2019 were rumblings that Tomorrow Street Chief Executive (CEO) Warrick Cramer was preparing to depart the business, coming up to two years after its launch, and returning to his native Australia.
Speaking to Vodafonewatch on the sidelines of the Summit, Cramer confirmed that he was exiting the business, and stressed his "sense of pride" at the progress Tomorrow Street had made since it began operations in late-2017 (Vodafonewatch, #159). He intimated that the joint venture (JV) had established itself as a sustainable and "meaningful" organisation, and successfully taken Vodafone in a new direction in its technology collaboration approach.
"We needed to do something different in the world and pull innovation from [being] a token gesture, where a lot of corporate organisations say 'we do innovation' (but they don't play and nothing really meaningful comes out of it)… 

Over the last year-and-a-half, I have been really committed to building a global brand with Tomorrow Street and now, within the venture capital community and the startup world, we are starting to be recognised as a meaningful centre for innovation. I'm leaving there very happy that we have got as far as we have got. The companies that have been brought into Tomorrow Street are very successful, so the model works. 

– Cramer.
Warrick's castle
The Tomorrow Street business – comprising a JV between Vodafone Procurement Company (VPC) and Technoport (a technology incubator set up by the Luxembourg Ministry of the Economy and Foreign Trade) currently lists five startups in its portfolio (with Cramer indicated that the venture had not yet completed the process of ramping up operations). It is now said to have sizeable international reach via ties established with all Vodafone OpCos, as well as through Group offices in Canada, Singapore, and the USA. "When I am finished, we will have representation in around 29 countries", he said.
This was echoed by Diego De Biasio, CEO of Technoport, who said the JV was now "scanning worldwide" for startups to add to its ecosystem. Technoport remains selective in partner recruitment, however, as the operation is "limited in scope and size" – with an average of 25 hosted companies – and accepts only 7%-10% of applications, De Biasio added.
Tomorrow Street portfolio companies, May 2019
Azoomee* (children's content platform)
LB Networks* (network performance analytics)
Digital Barriers (ultra-low bandwidth content streaming)
Vizibl* (supplier collaboration)
Expeto* (IoT private networks)
Note: *Arch Summit 2018 winners. Source: Tomorrow Street.
A multi-sided model
Tomorrow Street was conceived by Cramer after his 2015 recruitment by VPC, with a supply chain-focused strategy and innovation brief.
The JV focuses on key innovation areas for Vodafone, such as artificial intelligence, Internet of Things, and security, and promises startup collaborators the opportunity to leverage the Group's "networks", to expand their business.
Typically, it begins work with technology players at a later stage in their development than Technoport's main incubator function. According to De Biasio, the tie-up with Vodafone came after Technoport realised it had "one big element missing: it was basically the one for scaling-up startups once they leave the incubator".
As well as helping support Technoport-alumni entering this phase, Tomorrow Street helps to identify other targets for participation in the "Luxembourg ecosystem", De Biasio added. Hotshot, a US-based mobile security specialist that participated in the startup competition at Arch Summit, was one startup deemed not to be "ready" for a link-up with Tomorrow Street, but was "signposted" to Technoport, and ended up joining its Business Incubation Programme in late-2018.
Other benefits of the partnership with VPC include "credibility" and knowledge-sharing, said De Biasio.
"Tomorrow Street and… other [corporate] partnerships are interesting for us because they give us access to industry expertise and to knowledge we wouldn't have access to if we didn't have these collaborations. This drives the selection process we have, to coach better, and to set up new services for the companies we have."

– De Biasio.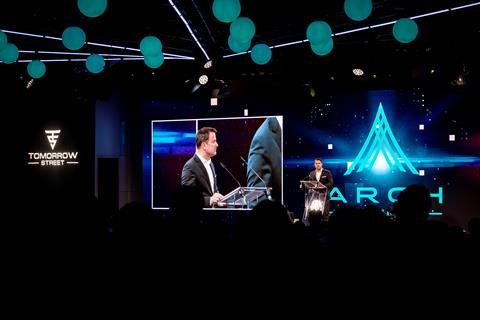 The day after tomorrow
For Vodafone, Tomorrow Street evidently represents a new – and more nuanced – approach to startup collaboration, essentially stepping into a space littered by numerous past investment efforts such as Vodafone Ventures, Vodafone xone, and the 2008-09 acquisitions of Zyb and Wayfinder – linked in with subsequent high-profile digital services failure, Vodafone 360 (Vodafonewatch, passim).
The corporate venture-capital model is still being pursued enthusiastically by many of Vodafone's rivals, but Cramer – who was himself a serial technology entrepreneur before joining VPC – insisted it "doesn't fit into every scenario, and the majority of the time it doesn't fit".
"My view was, 'rather than thinking about M&A or investment, let's think about first of all adding value'. I think when you add value first, and you crack that value-creation… and you build the relationships, then other opportunities and other doors open from that. But I've always felt that if you just go in there and say, 'there's a startup, let's go and buy it, and bring it in and let's all fiddle with it', it loses its essence and what made it special."

– Cramer.
The Australian jokingly described the VPC role he was leaving as his "first job", saying he had "never worked in a corporate environment" before. His main goal during his time at the unit was to build a bridge between Vodafone and its eagerness to drive innovation within its supply chain, and startups seeking to navigate the difficulties of working with much larger partners – a problem acknowledged amongst all top-tier telcos (and that each is working to address in its own way).
"I was offered a role within Vodafone to look at the innovation, and that really resonated with me. I thought if I could somehow come into this big organisation and set something up that gives an opportunity to these smaller companies to get in front of a big corporate like Vodafone, and I could help them to steer through the maze that exists in a big organisation, then hopefully I have done my job."

– Cramer.
Cramer is being succeeded in the Tomorrow Street role CEO by Kenny Graham, Head of Group Supply Chain Management for Vodafone Business. Graham has been with Vodafone since 1998, filling roles at Vodafone UK, Group Technology, and Vodafone Procurement Company. Earlier in the 1990s, he had a separate spell at the Group, working at both Vodafone UK and Vodacom South Africa in mobile network implementation.. He was actively involved at Arch Summit 2019, including on stage at the Vodafone Supplier Awards (see separate report).