Kenyan operator on lookout for acquisition opportunities to fuel expansion of M-PESA footprint and broaden out its digital services portfolio.
High-level strategy tweaked to emphasise need for faster growth from new services.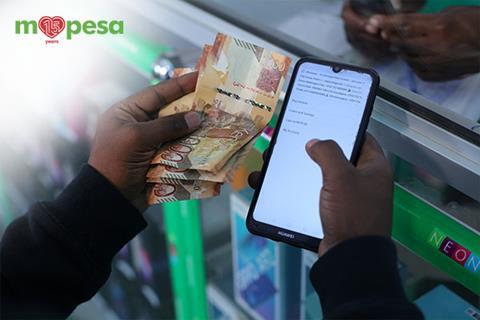 Safaricom's management is looking to "turbocharge" its African fintech strategy by buying rival players in countries that it has so far struggled to prise open for expansion.
The Kenyan operator revealed in its latest Annual Report, published last week, that it has made a tweak to its medium-term priority list in order to speed up development of its business in new target markets.
One pillar of its 2025 strategy — first unveiled two years ago — has now been relabelled from "Win in Digital Ecosystems" to "Accelerate New Growth Areas", with a greater leaning towards deal-making than organic expansion.
" In the short term, our focus… will be on proactively developing a scalable business in new growth areas in Kenya and beyond, with the strategic aim of combining the power of new technology and innovation to grow beyond our connectivity and payment business. "

Safaricom.
All options open
In fintech, where the operator and parent Vodacom are seeking to extend flagship brand M-PESA's current seven-country African footprint, Safaricom highlighted ambitions to "turbocharge [its] digital financial services ecosystem".
To do so, the operator is prepared to "leverage M&A, licences, and partnerships to unlock growth", it said.
Safaricom is already waiting on confirmation of an adjacent fintech licence in Ethiopia, where it is scheduled to launch telecoms services in August, and recently flagged overtures from a range of parties in African and South American markets for new country tie-ups on M-PESA — but has not previously put such a strong emphasis on inorganic routes to growth.
Service diversification on agenda, too
The Annual Report, covering the twelve months to 31 March 2022 (FY21–22), indicated Safaricom's M&A plans could extend to several other sectors where it is developing international plays around digital services, such as agriculture and healthcare.
Safaricom has long been seeking to morph into a diversified, "fintech-anchored" digital service provider, and wrote that several of its target growth areas "require investment and acceleration" in the current FY. These include digital business, fintech, IoT, ICT, and M-PESA itself (where the operator is not just eyeing new international plays, but also continuing to broaden out its service offering).
Also in focus is DigiFarm, an agricultural information platform that has about 160,000 active users in Kenya, and has also been tabled for release in Ethiopia. Here, Safaricom is seeking to "deliver a scalable business model and revise our go-to-market approach", the Annual Report said, although without offering more detail.
Further opportunities were cited around advertising, content, and education, to "drive data stickiness and utilisation".
Peter Ndegwa, Chief Executive of Safaricom, confirmed that M&A could be in the pipeline in his message to shareholders.
" With a continued focus on our customers, our mission in the new financial year is to accelerate new growth areas, and to deliver a superior customer experience, in line with our strategic goal of being a purpose-led technology company by the end of 2025… In pursuing this strategy, we will continue to seek new partnerships as well as mergers and acquisitions, as we grow into areas with which we are not necessarily familiar — always, of course, in positive and valuable consultation with the regulators. "

Ndegwa.
Safaricom 2025 strategy, key pillars
Pillar
Sub-objectives
Source: Safaricom

Strengthen the core

Defending voice through use of customer value management platforms.

Democratising data through devices, network coverage and use-cases.

Expanding our enterprise portfolio: FTTB; FTTH; ICT; IoT.

Winning in FTTB/FTTH as a converged business.

Creating a fintech-anchored platform of choice for empowerment of SMEs/MSMEs.

Expanding the core financial services into new geographies.

To be a financial services provider

Next financial services: credit, insurance, savings, wealth management.

Smart lifestyle channel: M-PESA super app.

Integrated business solution: business app and payment aggregation platform.

Universal payment network: enhanced merchant interoperability, and a enabling of e-commerce and cross-border payments (M-PESA Global).

Accelerate new growth areas

Leverage technology to embed purpose through sustainable initiatives, strategic CSR, and partnerships.

Deliver digital-first customer experiences.

Create a "turbo-charged" financial services ecosystem.

Grow our customer base with effective connectivity and experience.

Aim to be the trusted partner of choice for technology and financial solutions for large enterprises, public sector, and SMEs.

Transition to the target operating model.

Deliver a successful launch in Ethiopia.

Establish capacity to win through strategic enablers.

Achieve cost leadership

Drive cost optimisation to fuel growth in new areas.

Automation, digitisation, smart procurement, and operating model transformation.