Organisation warns that the telecoms industry risks losing the war on attracting new talent.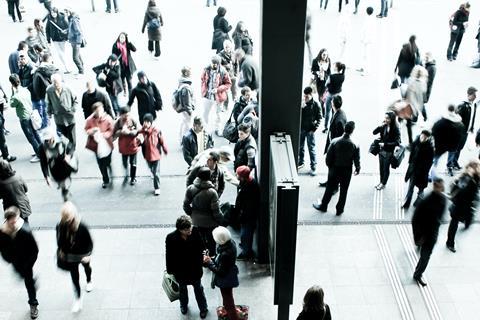 The TM Forum (TMF) is calling on more of its members to join an initiative that is designed to help operators actually achieve and maintain the objectives of digital transformation.
The Digital Organisational Transformation (DOT) programme was launched by the TMF around two years ago as part of its broader Human Factor theme.
As things stand, BT, Deutsche Telekom (DT), Telefónica, and Vodafone are among the operators that have so far got involved in TMF's Human Factor initiatives. Others include Botswana Telecommunications Corporation, Colt, Orange, Rostelecom, and Telenor.
TMF now wants to encourage more members to collaborate on a new DOT guidebook that will aim to provide a framework for ongoing digital transformation measures. A firm focus is being placed on equipping employees with the right skills and knowledge that are deemed essential for future, digitally focused organisations.
Vicky Speight, Global Director for Human Factor and Diversity & Inclusion at TMF, explained that the DOT programme essentially complements the TMF's Digital Maturity Model (DMM), which was launched in 2017.
DMM is a tool that enables operators to assess their digital maturity and plan their digital transformation across their entire organisation. The DOT programme helps define where the gaps are, and what still needs to be changed.
Speaking during a webinar to introduce the DOT programme to its members, Speight said experience shows that the "centre of gravity in digital programmes is tilted toward the technology at the expense of the organisation and cultural aspects. So the DOT approach helps to understand how to align the board, and workforce culture, to create that transformational mindset that is digitally enabled", she said.
TMF digital transformation trackers have identified skills availability as one of the top four barriers to digital transformation since surveys began in 2017.
"If we don't act now the skills gap will only widen", Speight added. "Right now, we are as an industry losing the war on talent… talent that's coming out of the universities is going to pharma, it's going to health. And so it's really about helping ourselves as organisations to really learn how to do this".
Skilling up
Operators are of course more than aware of the need to attract new employees with skills in new areas such as Agile and DevOps. At the same time, they have been implementing programmes to re-skill staff and avoid falling off what Speight described as the "retirement cliff".
BT has placed re-skilling firmly on the agenda. Earlier this year, for example, Alison Wilcox, Director of Human Resources (HR) at BT, said the Group was investing in "near-term retraining and skill building", to help employees become "future-ready" and reduce the need for redundancies under BT's workforce downsizing programme (BTwatch, passim).
Elsewhere, Telefónica has been flagged as a "first wave" enabler of the pan-European Reskilling for Employment (R4E) initiative, a project designed to provide adults with opportunities for re-training, re-skilling, and possible career redirection. The Spanish group also aims to foster greater digital skills as part of its Digital Deal, the operator's manifesto and mission statement updated in October 2020 to push digitisation as key to economic and social recovery post-pandemic (Telefónicawatch, #146).
DT has said it is prioritising giving its workers an enhanced skill-set to underpin its digital transformation programme, with "new-skilling", up-skilling, and in-house academies flagged. Vice-President for Digital Transformation Anna-Lena Bruné described the "skill transformation" agenda as "our main strategic programme for the next few years".
Meanwhile Vodafone's Future Ready initiative, first flagged in July 2020 by Group Chief Human Resources Officer Leanne Wood, has three strands: employee experience; investing in skills and talent; and broader digital transformation. Initiatives include expansion of the in-house Skills Mobility app, part of the Group's effort to develop and re-skill its existing talent.

Anne Morris is a freelance journalist, editor and translator. She has been working as a reporter and news analyst for TelcoTitans since 2016.