A decision on Chinese vendors' involvement in German 5G deployment sees another delay, and is now (tentatively) expected for September 2020.
Huawei security concerns remain central to opposition, with operators forced to make hedge their bets in the meantime.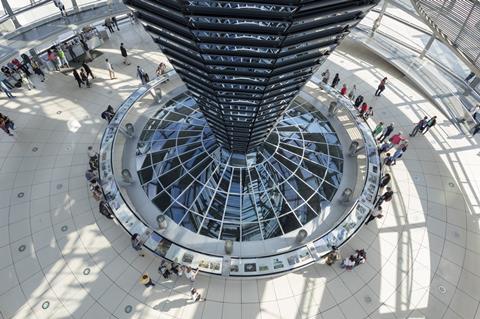 Germany hit pause on 5G decision making, creating further uncertainty about Huawei Technologies' involvement in the country's future network infrastructure. The decision has been delayed until September, a government official told Reuters.
The decision on the IT security law, which is expected to determine the fate of the Chinese vendor's future in German 5G, was expected to be announced next week by Chancellor Angela Merkel's coalition government. The cabinet is said to remain divided on the security credentials of Huawei, however. This means that telcos will have to wait until the Bundestag convenes to discuss the guidelines after a two-month summer recess.
The delay leaves leading operators in Germany in limbo as they make decisions about their 5G network deployments. Not only must they consider the potential changes to the political landscape in Germany, but US-led sanctions against Huawei and its supply chain could force operators to reassess relationships with Chinese vendors in other markets too. Rather than an outright ban, Merkel is pushing for the introduction of a catalogue of stringent security requirements that all vendors must adhere to, particular for core infrastructure.
Deutsche Telekom paused 5G equipment deals in December 2019, saying it would wait for clarity on the "political situation" before proceeding with 5G vendor contracts (Deutsche Telekomwatch, #90). This was on the promise of a decision being made in January 2020, which never came. Earlier this month, when announcing a €130bn stimulus package for Germany's post-COVID-19 recovery, Merkel suggested she wants a balance between "digital sovereignty" and collaboration with partners in China and the USA. DT Chief Executive Tim Höttges has similarly emphasised his preference for a multi-vendor strategy, saying that "banning a specific company doesn't make sense" (Deutsche Telekomwatch, #94). Currently, DT's German 5G network is underpinned by Ericsson and Huawei Technologies equipment, and it confirmed earlier this month that it had reached an agreement with the pair to upgrade its 4G radio access network (RAN) equipment to 5G. It appears committed, loosely, to ongoing Huawei involvement in the RAN, as part of a multi-vendor approach, although has said it will phase out Huawei and Chinese rival ZTE from its core infrastructure.
Vodafone Germany Chief Executive Hannes Ametsreiter has previously called for a unified decision on Chinese inclusion, a view with which Merkel appeared sympathetic. Merkel, though inclined to avoid an outright Chinese vendor ban, is said to have faced sustained pressure from intra-party opposition as well as from the Social Democratic Party, Merkel's coalition partner. Those arguing for an exclusion of Huawei exclusion bill do so on the lines of promoting equipment 'from Europe', i.e. from Ericsson and Nokia (Vodafonewatch, #181 and passim).
Telefónica Deutschland decided to plough ahead with 5G deployment in early-2020, putting Nokia and Huawei in tandem for its radio access network. It is yet to reveal which vendors will supply its 5G network core (Telefónicawatch, #139 and #140).