Prospective new MNO remains stuck in talks with rivals, leaving Germany's four-player 5G strategy in limbo.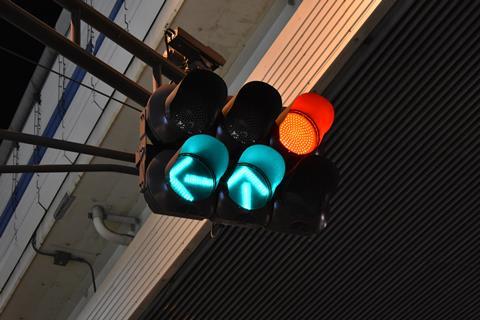 Ralph Dommermuth, Chief Executive of United Internet, parent of German mobile upstart 1&1 Drillisch, indicated that attempts to secure a national roaming deal with a competitor were taking "much longer" than originally expected, calling the negotiations "the mother of all battles".
The operator remains stuck in discussions with larger rivals Telefónica Deutschland (O2 Germany), Telekom Deutschland, and Vodafone Germany, more than a year after spending just over €1bn (£906m) on frequency rights, to fuel its network rollout ambitions (Telefónicawatch, #136 and #143).
Speaking during an earnings call last week, Dommermuth indicated that little has changed. "Our initial plan was to be done on 30 September 2019. However, these negotiations are still underway… I hope that we can really finish them soon. But I can't promise anything today".
Dommermuth reiterated that national roaming is still very important for the operator in order to overlay the construction of its own 5G mobile network. "It's the last thing we need in order to get started", said Dommermuth, according to a transcript of the call.
He gave out reassurances that 1&1 Drillisch still aims to transform itself from a pure-virtual player into a fully-fledged mobile network operator — despite previous suggestions it could drop the idea. "As soon as the national roaming [meetings] have come to an end, we will start with the construction of the network", Dommermuth said.
However, he expressed some sympathy with his larger rivals, noting that he could understand the perspective of those who had no interest in having a fourth mobile network in Germany.
Höttges cool
Dommermuth's comments came as Timotheus Höttges, Chief Executive of Deutsche Telekom, signalled the incumbent had little interest in helping 1&1 Drillisch to build its network. "I think United Internet should invest into their own business", he said during the operator's recent earnings call. Höttges also pointed to the fact that there is "no mandatory national roaming" that could end up "deflating our big investments, which we have taken over the last years".
As indicated by Höttges, incumbent operators have no concrete obligation to provide 5G capacity to Drillisch — putting the prospective new entrant in an awkward spot. Currently, Germany's Bundesnetzagentur (Federal Networks Agency) is only said to be "moderating" the discussions. Drillisch could call time on the talks and ask the BNetzA to intervene, but this would drag out the process even further and it is not clear whether the regulator would have sufficient power to make a difference.
" These aren't easy negotiating partners. So I think we have to be patient… There are internal red lines where we'd say, okay, now the negotiations have failed. We haven't gotten there yet. But what we'll have to wait and see how it develops. "

— Dommermuth.
In contrast to more traditional mobile virtual network operators, 1&1 Drillisch has established itself in the German market as a multibit access MVNO — the business has control over and access to 20% of O2's network capacity as part of a deal that was agreed to secure official clearance for the O2‑E‑Plus merger back in 2014.
At the end of 2019, 1&1 Drillisch signed a five‑year extension of its agreement with Telefónica, entailing a commitment to make use of 20% of Telefónica's capacity until June 2025 (with the option of taking an additional 10%). 1&1 Drillisch has the right to convert from the MBA MVNO agreement to a national roaming agreement instead, "on unchanged commercial terms".
1&1 Drillisch has also flagged an agreement with O2, signed at the end of 2019, that would see it lease additional 5G‑compatible frequencies to bridge the period between now and January 2026, when the 2.6GHz spectrum it acquired as part of the German auction in 2019 becomes operational.
Careful pricing
Despite signing up for another five years, Drillisch has shown considerable discomfort regarding its capacity arrangements with O2, instigating a series of retroactive pricing reviews to challenge O2's MBA terms, covering 2017–2020. Only two of these five reviews (Review 2 and Review 5) are still active, after Drillisch withdrew two (3 and 4) in April 2020, and the earliest, Review 1, was knocked back by an independent expert in late‑2019 (Telefónicawatch, #138).
Dommermuth indicated that costs are key to any national roaming agreement, noting that the prospective new MNO could be reliant on roaming for a number of years as it builds its 5G network. This is "why we have to be very careful about cost development, especially in the next few years", he said.