Ill feelings for European enemy pushed aside, superseded by common goal of better capital utilisation.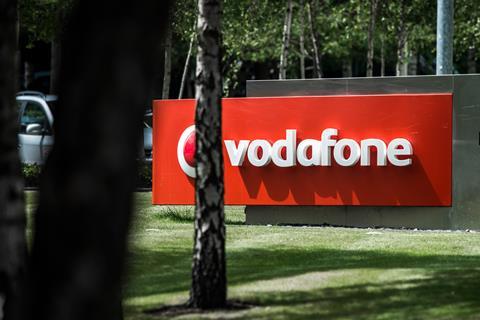 Deutsche Telekom's (DT) leadership reciprocated Vodafone's display of eagerness for a network‑sharing hook‑up in Germany, and in doing so made a somewhat surprising concession of kinship with its main rival on network quality.
The Group indicated it was open to a reciprocal, "tit‑for‑tat" scheme between Telekom Deutschland (TDE) and a rival player, to lighten the fiscal burden of 5G network upgrades and expansion — and suggested it was keener on Vodafone Germany than third player Telefónica Deutschland as a running-buddy.
"I think the natural partner for us would be Vodafone… given the quality of their network — that is closer [to Telekom's] than Telefónica's. Obviously, we have the best one. Secondly, if you've taken a look at how they approach customers, especially in the retail space, they have similar price plans and so forth. "

— Christian Illek, Chief Financial Officer (CFO) at DT, speaking during the Group's latest quarterly results call.
Presenting alongside Illek, DT Chief Executive (CEO) Timotheus Höttges reiterated that negotiations were continuing between Germany's major mobile network players following the completion of the country's 5G auction. "I can tell you everybody is talking to everybody", said Höttges.
The DT CEO was also notably more generous in his language to Vodafone than normal, having regularly shown irritation towards its pitch to be Germany's true Gigabit player, and recent takeover of cableco Unitymedia (Deutsche Telekomwatch, passim). Separately, he declared that "I have a lot of respect for Vodafone" in respect of the Group's tighter treatment of mobile virtual network operators, and other partners, over recent years.
Neither DT nor Vodafone has indicated that a three‑way link‑up is a possibility for TDE, Vodafone, and Telefónica, despite there already being some interweaving of their networks through past agreements.
Discussions and preparations have evidently been going on between Germany's mobile operators for several months, and likely complicated by the wider challenges of 5G network planning and negotiations with the government on obligations around rural network expansion, resulting in a cross-industry agreement in September 2019 (Deutsche Telekomwatch, #86).
In July 2019, Höttges' Vodafone counterpart Nick Read flagged that discussions were underway, and described TDE as Vodafone's "automatic partner of choice", albeit while indicating Telefónica was "also engaged with us" (Deutsche Telekomwatch, #86).
Beyond site-sharing, DT still keen on a transformational tower M&A move
Despite the warm words for Vodafone, DT is playing it cooler than rivals when it comes to network collaboration opportunities, stressing its lack of hurry and preference for a flexible framework of reciprocal arrangements, trading access to sites between areas of equivalent significance. It also continues to emphasise it will not put its most significant "golden sites" in play for any partner.
The Group's confidence is evident because it knows it has the advantage of greater network reach and strength via German infrastructure arm Deutsche Funkturm (DFMG), which manages around 30,000 sites and has been focusing on expansion, in part to support 5G service rollout (Deutsche Telekomwatch, passim).
Vodafone's German footprint comes in significantly smaller than DFMG', with around 19,000 sites. It also brings fewer commercial relationships to the table, with a tenancy ratio on controlled sites of 1:1.2, against DFMG's 1:2.3 (at 30 June 2019).
DT will also be keen not to complicate or taint long-held, regional-level plans for a tower spin‑off and/or strategic partnership. The Group Development division has been leading exploration of DT's options and has now absorbed tower businesses in Germany (DFMG) and the Netherlands (T‑Mobile Infra) within a new unit called GD Towers, with a view to some form of transformational refresh (Deutsche Telekomwatch, #83 and passim).
Europa Towers plan still on
European infrastructure group Cellnex Telecom — senior partner of DT in the Swiss Towers infrastructure venture in Switzerland — remains a prominent candidate to team up (or meld) with DT.
Höttges was noticeably flattering towards the Spanish business at Morgan Stanley's recent European TMT Conference, calling it an industry "lighthouse". He also reiterated that DT was "open for discussions" regarding a tie‑up with an infrastructure player like Cellnex, saying he was "not in the mood for just selling" the Group's tower assets, to raise cash.
In turn, Cellnex CEO Tobias Martinez told Reuters that the provider and DT "have a very good relationship, which has become one of trust during the years in which we have been partners in Switzerland".
Over in Netherlands, KPN open to tower-sharing
Another market where network-sharing discussions appear to be bubbling away, and where both DT and Vodafone are present, is the Netherlands.
In October 2019, T‑Mobile Netherlands (TMNL) incumbent rival KPN signalled that it could be open to collaborating with the NatCo or Vodafone and Liberty Global joint venture VodafoneZiggo, in order to support 5G network rollout to more remote parts of the Netherlands. Jan Cornelius de Jager, CFO at KPN, said that, "if it would ever be needed to go deeper in the country with more sites, then I think it will be wise to combine forces there".
De Jager pointed out that KPN, TMNL, and VodafoneZiggo are already building a multi‑operator mobile network at Amsterdam Airport Schiphol, for example (Deutsche Telekomwatch, #77). "So, if it's interesting for us and if it's leading to efficiency, I would not be against it", he added. Vodafone has previously indicated it is "assessing tower opportunities" in the Netherlands, as part of the broader tower reorganisation programme.
Discussions over infrastructure-sharing options will be playing into wider debate over the pricing and terms of 5G‑friendly frequency rights, which are coming up for liberalisation in the Netherlands during the coming weeks and months.
In June 2019, the Dutch government announced intent to auction off concessions in the 700MHz, 1400MHz, and 2.1GHz frequency bands "at the end of 2019/beginning of 2020". An auction of airwaves at 3.5GHz, considered by the European Commission as a "pioneering band" for 5G, is slated for the "end of 2021/beginning of 2022". The country's operators have complained about what they see as unnecessary delays in awarding new licence concessions, particularly in the key 3.5GHz frequency band.