T‑Sys is augmenting its digital solutions strategy with Anypoint Platform.
MuleSoft relationship in development over past two years.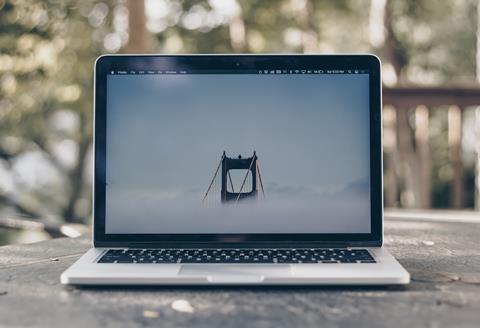 T‑Systems highlighted a reseller partnership with Salesforce‑owned MuleSoft that appears to be aimed at boosting the enterprise service unit's refashioned Digital Solutions business.
T‑Systems is offering to implement and run MuleSoft's Anypoint Platform in a public, private, or hybrid cloud. The provider is pitching the partnership as part of its efforts to help enterprise customers implement digital transformation strategies — a core aim of the recently-launched Digital Solutions unit (Deutsche Telekomwatch, #97).
Essentially, Anypoint is designed to provide a single platform to smooth the process of managing and sharing application programming interfaces (API) — enabling enterprises to connect all information throughout their businesses across all public and private clouds and data sources. T‑Sys said application integration is a major challenge for IT departments, claiming that about 60% of development costs are incurred for the maintenance and adaptation of systems.
T‑Sys offers the Anypoint Platform with its own Open Telekom Cloud; in a hybrid cloud as a separate instance with Amazon Web Services, Google Cloud, or Microsoft Azure; and in a private cloud or on-premise environment.
T‑Sys's MuleSoft services include:
Consulting and architecture on how to fit MuleSoft into an enterprise's IT architecture and processes;
Implementation and integration of Anypoint;
Managed services for cloud and on‑premise operations, including the set up and administration of the Anypoint installation;
Ensuring an enterprise buys licences that suit its specific use‑cases and environment.
Expanding partnership
It is not clear when T‑Sys first partnered with MuleSoft, although the duo appears to have been building up a head of steam since the US‑based software provider was acquired by longstanding T‑Sys partner Salesforce in 2018.
MuleSoft is referenced as a partner both on the main T‑Sys website and by T‑Sys Multimedia Solutions (T‑Sys MMS), which cites MuleSoft Anypoint as a key tool within the Salesforce platform. It seems that MuleSoft technology was discussed at the T‑Sys MMS Salesforce Basecamp Tour in 2019, as well as at subsequent Salesforce Basecamp Tours in 2020.
Furthermore, T‑Sys, T‑Sys MMS, and MuleSoft held a joint online seminar, titled MuleSoft powered by T‑Systems, on 24 September 2020, to discuss how the integration of different applications, hybrid cloud infrastructures, and legacy systems can enable digital transformation for the enterprise.
Customer relationship management (CRM) software provider Salesforce is one of Deutsche Telekom's headline cloud software partners, having formed an international tie‑up with the operator in July 2014 (Deutsche Telekomwatch, #29 and passim). T‑Sys struck a strategic agreement with Salesforce, giving it 'preferred sales partner' status in Germany for the supplier's CRM cloud services.
When T‑Sys first announced the formation of the Digital Solutions unit in April 2018, consultancy unit Detecon indicated that the "new digital provider" will benefit in particular from the existing international partner network of T‑Sys, including Salesforce, SAP, and Microsoft.
It has subsequently been revealed that Detecon and T‑Sys MMS, originally two of the three constituent parts of the new Digital Solutions unit, are remaining as independent entities within the T‑Sys group. Digital Solutions now comprises T‑Sys Global Systems Integration, T‑Sys Dedicated Systems Integration Solution, and 'Health'.
Since the start of the coronavirus pandemic, T‑Sys has indicated it is increasing focus on digitisation-centred solutions for businesses that are seeking to shed legacy systems and increase speed and flexibility in response to the crisis.
Salesforce acquired MuleSoft in May 2018, in a cash and stock deal worth $6.5bn (€5.5bn). MuleSoft was founded in San Francisco during 2006, initially under the name MuleSource.

Anne Morris is a freelance journalist, editor and translator. She has been working as a reporter and news analyst for TelcoTitans since 2016.