New digitisation‑focused unit first unveiled in April 2018.
Detecon consultancy unit and T‑Sys MMS no longer involved.
New unit to have two joint leaders.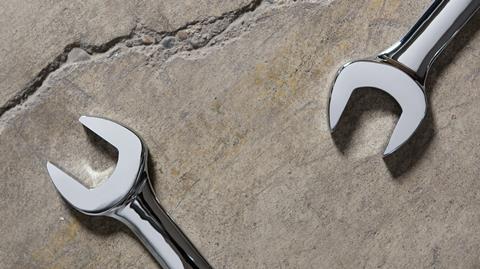 T‑Systems (T‑Sys) highlighted the "official" start of its new Digital Solutions unit, more than two years after flagging it was working to create a new, all-in-one business for the digital era.
Andreas Greis, who was appointed Senior Vice‑President, Digital Solutions at T‑Sys in January 2020, took to LinkedIn to trumpet the kick‑off of the new unit on 1 September, saying that the team of "more than 5,500 colleagues globally" will act as a "digital think tank and enabling partner for our industry clients".
Greis was flanked by co‑leader Peter Lorenz, who also headed the "set up of the new unit" in his former role as SVP of T‑Systems Global Systems Integration (T‑Sys GSI), one of Digital Solutions' constituent businesses (Deutsche Telekomwatch, #72).
Both executives welcomed the appointment of Knuth Molzen, formerly Head of EMEIA Focus Portfolio Countries at Fujitsu Technology Solutions, as Global Head, Digital Solutions Sales at T‑Sys.
Detecon and MMS drop out
T‑Sys first announced it was creating the new unit in April 2018, melding three of its existing businesses: management and technology consultancy Detecon; digital services provider T‑Systems Multimedia Solutions (T‑Sys MMS); and the digital‑focused areas of T‑Sys GSI.
However, neither Detecon nor T‑Sys MMS have ended up being part of the Digital Solutions unit. Instead, it appears that T‑Systems Dedicated Systems Integration Solutions (T‑Sys Dedicated SI Solutions) — of which Greis was formerly SVP — is being combined with T‑Sys GSI and 'Health' to create the new unit.
According to Harald Lindlar, VP of Corporate Communications at Deutsche Telekom (DT), the decision was made to incorporate T‑Sys Dedicated SI Solutions "in order to scale Digital Solutions even faster". He said 3,000 of the new unit's employees are based in Germany and 2,500 in international markets.
Lindlar confirmed that Detecon and T‑Sys MMS will not be integrated, but will keep their status as independent companies with a specific go‑to‑market focus.
A spokesperson for Detecon told TelcoTitans that Detecon withdrew from the unit in January 2020, and will remain an independent entity working closely with all T‑Sys units.
Ralf Pichler, who was appointed CEO of Detecon in August 2019 (Deutsche Telekomwatch, #86), emphasised that Detecon "will continue to maintain a strong focus on telecommunications. In this regard, we support our clients on their road to digitisation and especially guide and support the transfer of key technologies such as 5G to other industries, thus ensuring that telcos act as enablers for the entire digital economy".
Pichler pointed to one example of the "close cooperation" between T‑Sys and Detecon: the German Corona‑Warn‑App, on which "Detecon employees from the various units worked together agilely and successfully as cross‑divisional teams". Lorenz acted as one of the two project leads, the other being Martin Fassunge, Senior Development Manager at T‑Sys partner SAP.
Formation of the new Digital Solutions business represents part of a wide-scale (and ongoing) reorganisation of T‑Sys, devised by Chief Executive Adel Al‑Saleh following his appointment in January 2018. The new outfit is one of several "portfolio units" that have been set up as part of the revamp, alongside rejigged sales and delivery functions, with the aim of making T‑Sys more focused and adept at serving key markets.
The set‑up remains something of a moveable feast, but T‑Sys currently seems to have evolved to having around five, largely digital services‑focused portfolio units, focused on: public cloud; managed infrastructure services/private cloud; SAP; Digital Solutions; and road charging. Beyond these, there are Detecon and T‑Sys MMS, as well as the growth‑led Telekom Security and Deutsche Telekom IoT businesses (which were afforded more independence in July 2020).
T-Sys' largest unit historically, focused on Telecommunications Services, was transferred to Telekom Deutschland (TDE) at the same point, melding with the Classified ICT function and other teams to become TDE's new Deutsche Telekom Business Solutions arm (Deutsche Telekomwatch, #96 and passim).
Firming-up of Digital Solutions' creation emphasises, if needed, that the T‑Sys reorganisation still has some distance to run. Al‑Saleh previously intimated that the reorganisation of T‑Sys would take at least two years to push through, but there have been indications that DT could see 2022 as an end‑point for the refresh (Deutsche Telekomwatch, #92). Group executives recently signalled that T‑Sys is facing a further transformation phase after the enterprise unit was knocked back by COVID‑19 repercussions in the quarter to 30 June 2020.
T‑Sys' "redefined" portfolio structure
"Cluster"
Unit
Operational change (if applicable)
Note: Based on an evolving situation.
Sources: Deutsche Telekom; Deutsche Telekomwatch.

Distinct businesses

Detecon

Set up as distinct entity.

IoT

Set up as distinct entity.

T-Sys MMS

Set up as distinct entity.

Security

Set up as distinct entity.

Portfolio units

Digital Solutions

Newly created in restructure, incorporating Health and Dedicated Systems Integration Solutions businesses, plus others.

Managed Infrastructure Services & Private Cloud

"Reshaped" in restructure.

Public Cloud Managed Services

"Enhanced" in restructure.

Road Charging

–

SAP

"Reshaped" in restructure.
Digital transformation isn't a quick win
It is not entirely obvious why the Digital Solutions unit has taken two years to come together, but its formation will have been a highly complex exercise (and made even more so by COVID‑19 lockdown measures and T‑Sys' flagship partnership with SAP on the Corona-Warn-App). The merger has also involved melding of a number of different management hierarchies and a large base of employees. The more than 5,500 executives Greis indicated sit within Digital Solutions represent a major chunk of T‑Sys' overall headcount (38,096 at 31 December 2019 — before the transfer of its Telecommunications Services business to TDE).
It is also not clear why T‑Sys has had a rethink regarding integration of Detecon and T‑Sys MMS within the new business. When the merger was first announced in 2018, Detecon described itself as the "consulting pillar" of the new Digital Solutions unit. Notably, Heinrich Arnold, the former Chairman and Chief Executive of Detecon, left T‑Sys at his own request not long after the reorganisation's announcement, in 2019. Peter Klingenburg, the former Managing Director of T‑Sys MMS, also left in 2018 to become Head of Digital Enterprise at IT service provider Materna. Klingenburg has since returned to the fold, having been appointed Head of Transformation & Integration, Digital Solutions, at T‑Sys in May 2019 (Deutsche Telekomwatch, #81). Ralf Pechmann is the current CEO of T‑Sys MMS.
Other questions still remain, such as how the amalgamation will impact T‑Sys' commercial relationships on digital services. Detecon previously said the "new digital provider" will benefit in particular from the existing international partner network of T‑Sys, including Salesforce, SAP, and Microsoft. Lindlar pointed to DT's announcement in July 2020, when it said digital solutions will play a key role in T‑Sys' new positioning. Since the pandemic, T‑Sys has indicated it is increasing focus on digitisation-centred solutions for businesses that are seeking to shed legacy and increase speed and flexibility in response to the crisis.

Anne Morris is a freelance journalist, editor and translator. She has been working as a reporter and news analyst for TelcoTitans since 2016.