Underperforming division, starved of good news recently, claims trio of deals provides "foundation" to grow its portfolio in cloud, digital services and security.
Contracts include work in "new growth areas around digital transformation".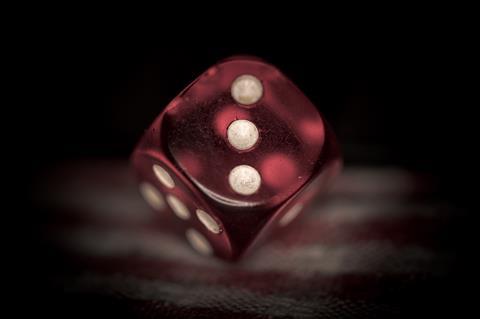 T‑Systems (T‑Sys) appeared to go some way in "de‑risking" its business, a longstanding objective of Deutsche Telekom's (DT) top brass, by announcing what it called three "mega" and "long term" renewal deals with major clients Deutsche Post DHL (DPDHL), Heineken, and Shell. Totted up, the contracts are said to be worth over €2bn.
Details surrounding the deals, which were apparently signed off at the end of 2020, were scant. T‑Sys did not provide a breakdown of how much each contract was worth, preferring to focus on the enlarged combined figure, and neither did it disclose the duration of the contract renewals with DPDHL and Shell, although it did highlight that Heineken had signed on for "another five years".
At a glance:
T‑Sys will continue to manage information and communications technology of DPDHL, the "world's largest logistics company". The agreement includes operation of IT, as well as voice and data networks.
At Heineken, the contract involves public cloud migration and aims to achieve Heineken's business goal of becoming "best connected brewer in the world".
A "global master services agreement" with Shell will extend a "long-term strategic IT collaboration", which is designed to reduce the carbon footprint of the oil and gas giant's IT operations.
Each of the three customers have been T‑Sys customers for more than ten years.
Digital talk
DT's enterprise IT unit further mentioned, albeit fleetingly, that the three renewal deals included "contracts in new growth areas around digital transformation" — unsurprising, considering T‑Sys' focus has distilled onto IT projects with the Group's wide-ranging business-to-business restructure during 2020.
François Fleutiaux, Director, Commercial at T‑Sys — who was clearly enthused about securing "long-term revenues" with three major clients — nonetheless thought that such was the scale of the extensions that it provided a "foundation to grow our portfolio in cloud, digital services and security".
When DPDHL and Shell last renewed their partnerships with T‑Sys in February 2017, digital transformation talks was thin on the ground (Deutsche Telekomwatch, #61). DPDHL was keen on data centres, networks, and workplace systems, while Shell emphasised hosting and storage services. Both committed at the time to five‑year renewals, due to expire in 2022. T‑Sys might well have offered more attractive terms — and more digital transformation options — to prematurely end those agreements in exchange for greater visibility on longer term revenue.
On 1 September 2020, T‑Sys officially launched its new Digital Solutions unit, more than two years after flagging it was working to create a new, all-in-one business for the digital era. Andreas Greis, Senior Vice‑President, Digital Solutions at T‑Sys, said the new unit will have "more than 5,500 colleagues globally" and act as a "digital think tank and enabling partner for our industry clients".
Things can only get better?
Buffeted in recent months by COVID‑19 headwinds, the three renewal deals are welcome good news for under pressure Adel Al‑Saleh, Chief Executive of T‑Sys.
For the quarter ended 30 September 2020 (Q3 FY20), the division posted a torrid set of figures. The pandemic helped explain a huge year-on-year drop in international revenue (‑30.3%) and a shrinking of its total order book by nearly a quarter as enterprise clients delayed or cancelled projects (Deutsche Telekomwatch, #100).
Due to perennial underperformance, however, T‑Sys had already embarked on significant restructuring programme, launched shortly after the recruitment of Al‑Saleh in January 2018. This significantly slimmed down the troubled unit's portfolio, largely onto IT services, as well as seeing considerable internal cost cutting (Deutsche Telekomwatch, #96 and passim).
But with COVID‑19 making a bad situation worse, DT Chief Executive Timotheus Höttges appeared to put the division on notice and indicate that further changes are afoot. He recently flagged that one of the Group's biggest tasks in the period following Q3 FY20 would be the "de‑risking of the T‑Systems business and the improvement of the performance going forward. And this is, operationally and strategically, a big question for us we are discussing" (Deutsche Telekomwatch, #97).
How far the "mega" extension deals will placate Höttges and DT Chief Financial Officer Christian Illek is hard to gauge, particularly if there was already an assumption that longstanding partners — given the right financial terns — would be unlikely to ditch T‑Sys.

Ken has been writing about developments in the fixed and mobile markets for over twenty years. He has been a contributor to TelcoTitans since 2015.