Smith Micro signals that the SafePath 7-based product will be called FamilyMode 3.0.
Acquisition of Avast family safety services brings in Sprint legacy products.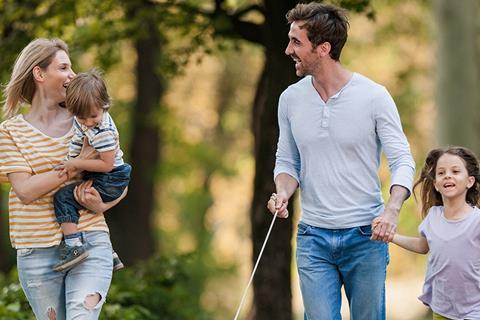 T-Mobile US (TMUS) software vendor Smith Micro Software indicated that progress is being made with plans to migrate the NatCo's customers to its new family-oriented connected lifestyle platform, SafePath7 (Deutsche Telekomwatch, #100).
According to a transcript of its latest earnings call, Chief Executive William Smith said the vendor is "encouraged by continued progress on the launch of a new T-Mobile offering expected in the coming quarters".
Smith suggested the new white-label product will be called FamilyMode3.0, providing an upgraded version of the NatCo's existing FamilyMode offering (which is underpinned by technology from Smith Micro acquisition Circle Media Labs). "That product will launch mid-year [2021] as planned. We are quite excited about it. We think this will allow T-Mobile to really start to focus on a single family safety offering", he added.
"I think this is going to be just a great opportunity. We look for super growth out of T-Mobile as we head into the back half of 2021, and we expect some really big outcomes going forward. Clearly, T-Mobile is a carrier with a lot of energy, a lot of excitement, a lot of growth. And we're really pleased to be part of it. And we think that the FamilyMode3.0 is just going to be a fabulous offering."

Smith.
A vast opportunity
Smith Micro has previously said that new "best-in-class" parental controls — based on source code acquired via its February 2020 acquisition of rival Circle's operator business (Deutsche Telekomwatch, #92) — include features to help monitor and manage minors' screen time. Further upgrades will include location-based services, such as real-time tracking and location history.
Smith also signalled that its $66m (€54m) acquisition of the Family Safety Mobile business of Czech digital security and privacy specialist Avast in April 2021 will feed into the new offering, making it "even simpler from the T-Mobile standpoint to get all their various offerings unified with the new SafePath7".
Indeed, it appears that technology from Avast, which is listed on the London Stock Exchange, supported legacy Sprint products, such as SprintFamily Locator, which Smith indicated are being wound down by TMUS.
Smith Micro now has access to Avast's portfolio of mobile family safety services, including location features, content filtering, and screen-time management, and claims this secures its position as the dominant provider of family safety services to mobile operators.
Avast's Family Safety Mobile business has its roots in the LocationLabs technology platform, which Avast acquired via its merger with AVG Technology in 2016. Through the transaction, Smith Micro gained five mobile operator contracts, including TMUS rival Verizon, as well as Vodafone Czech Republic and WindTre in Italy, "along with a set of legacy products supporting T-Mobile–Sprint and AT&T".
"LocationLabs is the company that started all this years ago, and they owned all of the US carriers at one point. We now, as a result, have control of all of them on our side. So I'm pretty excited about the whole thing", Smith noted.

Anne Morris is a freelance journalist, editor and translator. She has been working as a reporter and news analyst for TelcoTitans since 2016.