First of half-dozen 5G target markets in Europe goes live.
Only a taster of the 5G schnitzel, though.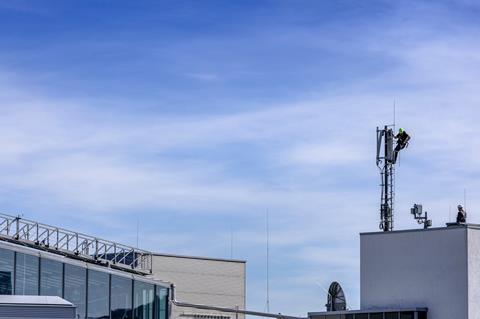 T‑Mobile Austria (TMAT) walked earlier talk that it was set to be Deutsche Telekom's (DT) first mover on 5G, albeit via a limited launch (Deutsche Telekomwatch, #81).
The NatCo activated 25 (largely rural) 5G base stations, firming up plans to launch a network quickly following the completion of Austria's recent 5G spectrum auction.
Andreas Bierwirth, Chief Executive of TMAT, proved no stranger to hyperbole when celebrating the NatCo's achievement, hailing 26 March 2019 as a "historic day for our company".
TMAT will initially focus on the provision of fixed wireless access in areas where it is difficult to deploy fibre‑optic cables, aligning with the build‑and‑buy convergence strategy that also saw it acquire cableco UPC Austria in 2018 (Deutsche Telekomwatch, #75 and passim).
TMAT won the plaudits of DT Europe Chief Executive Srini Gopalan and Austria's Chancellor Sebastian Kurz for taking a 5G lead both within DT and Austria.
TMAT still has a great deal of work ahead of it, though.
The 3.4GHz–3.8GHz (3.6GHz) licences it acquired in early-March 2019 come with an obligation to enable the frequencies on at least 303 base stations by 31 December 2020, and 1,000 by 30 June 2022.
For now, this smaller NatCo can bask in the glory of being first to the 5G post. DT was aiming to bring 150 5G antennas live across six markets (Austria, Germany, Greece, Hungary, Poland, and the Netherlands) before 31 March 2019 (Deutsche Telekomwatch, #81), but had not yet updated on other NatCos' progress at the time Deutsche Telekomwatch went to press.
"We are thrilled that Austria will serve as a 5G pioneer country for Deutsche Telekom. Despite the difficult topography, Austria is a pioneer when it comes to rolling out new technologies. We are the only European provider that's investing in the build‑out of 5G mobile and fixed network in Austria."


— Gopalan.
Building on the 3.6GHz deployment, TMAT and rivals A1 Telekom Austria and Three Austria will have an opportunity to bid for national 700MHz, 1500MHz, and 2.1GHz licences due to be offered for sale in 2020 — part of DT's packed European spectrum agenda for the coming year or more (Deutsche Telekomwatch, #81).
Huawei, vielleicht?
The name of TMAT's choice of vendor for its 5G network rollout was conspicuous by its absence in the 5G announcement.
The NatCo has a close relationship with Huawei Technologies and recently used equipment from the politically-embattled Chinese vendor in a 5G trial using 3.7GHz frequencies in the Austrian city of Innsbruck (Deutsche Telekomwatch, #75).
DT has, in recent weeks, been pushing back against anti‑Huawei forces in a subtle way, by calling for calm and rational debate, and warning politicians that 5G will likely be delayed in the event that the Chinese supplier is blocked from involvement in 5G rollout (Deutsche Telekomwatch, #81 and passim). TMAT's rapid progress with 5G could help to reinforce that argument, if Huawei is the enabler.