NatCo anticipates lower operations and maintenance costs.
Consumers expected to benefit from quicker response times.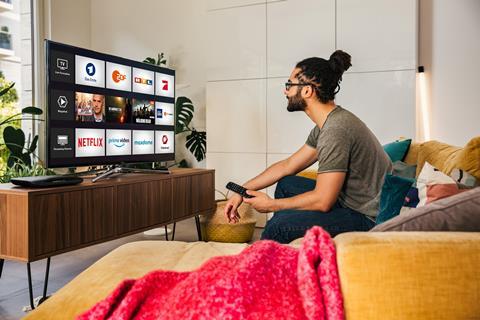 Telekom Deutschland (TDE) said all of its customers were now connected to a Broadband Network Gateway (BNG) following a long deployment programme (Deutsche Telekomwatch, passim). The process, outlined in a corporate blog posted on Deutsche Telekom's (DT) website in December 2019, began in summer 2015 and completed in autumn 2019.
BNG is a subscriber management system that provides the means for residential wireline subscribers to connect to broadband services.
Migration involved the conversion of 97,400 nodes. Nodes made redundant by BNG migration will be switched off during 2020.
Tim Becker, BNG Project Manager at TDE, flagged a range of expected benefits from the migration. Customer ease‑of‑use is one of them. By using BNG, TDE can apparently detect a connection automatically. It means customers do not have to enter a port ID and password to connect their home router.
TDE's Fritzbox and Speedport router models already support the Easy Login feature, said Becker. He added that the operator will benefit from less network complexity and "a lot easier maintenance". Fewer nodes are now needed to transport data, making for a less complex network that should be less prone to error.
Becker further envisaged that TDE will be able to implement speed upgrades and new tariff packages "much faster and easier".
BNG is a key element in DT's shift from PSTN to All‑IP, which has also proven to be something of a drawn‑out process in Germany and Europe. TDE embarked upon All‑IP migration as far back as 2014 (Deutsche Telekomwatch, #33). Timotheus Höttges, Chief Executive of DT, recently joked he was "going to kill somebody in the German organisation" if TDE missed its revised December 2019 deadline for PSTN shutdown (Deutsche Telekomwatch, #89). There was no official DT announcement marking All‑IP completion in its domestic markets as Deutsche Telekomwatch went to press.
A4-sized network
A further aspect of BNG is it is a centrepiece of TDE's long-gestated Access 4.0 cloud‑based networking platform (Deutsche Telekomwatch, #68, #74, and #77).
In February 2019, the NatCo flagged Access 4.0 involvement from chip‑maker Broadcom and RtBrick (Deutsche Telekomwatch, #81). RtBrick is a Bangalore, India‑based provider of software and "targeted microservices" for cloud networking software, which DT took a stake in during 2018 via its Telekom Innovation Pool "strategic" investment vehicle (Deutsche Telekomwatch, #77). TDE said at the time that it will work with the two players to deliver a "fully featured" BNG for the Access 4.0 platform, based on merchant silicon.