Initial false 5G dawn down to 3.6GHz delay.
Höttges open to expanded tower sharing with other German operators.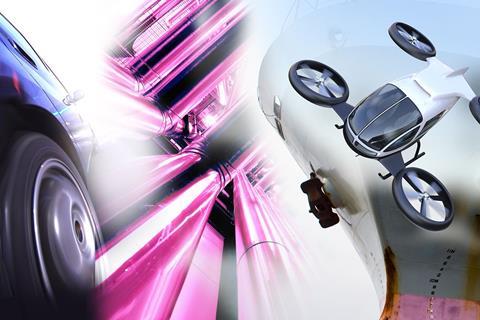 Telekom Deutschland's (TDE) commercial launch of 5G was finally confirmed in early-September 2019, throwing a veil of confusion over previous indications of the technology's availability.
Despite unveiling 5G tariffs and making available 5G-enabled devices in early-July 2019, supported by 5G network rollout in parts of Berlin and Bonn (Deutsche Telekomwatch, #85), a wait for 3.6GHz spectrum to become available looked to have initially put paid to TDE's 5G debut.
TDE ultimately said it had debuted 5G in five cities – Berlin, Bonn, Cologne, Darmstadt and Munich – in an announcement coinciding with the start of the IFA consumer electronics fair in Berlin. "Hamburg and Leipzig are to follow before the year is up, with 20 of the largest cities in Germany set to benefit from 5G by the end of 2020", added the operator.
Regarding the apparent delay, Timotheus Höttges, Chief Executive (CEO) of Deutsche Telekom (DT), had acknowledged teething problems during a call with reporters following the release of the Group's financial information for the quarter to 30 June 2019 (Q2 FY19). As reported by Light Reading, Höttges – somewhat understatedly – said it was "fairly complicated to get off the ground [in Germany] without spectrum". Speaking on 8 August 2019, the CEO gave no indication as to when he thought the impasse on airwaves might be cleared. "We're still waiting for the spectrum to be allocated", he said.
Towering response to BNetzA
According to Light Reading, Höttges stopped short of pointing the finger of blame at Bundesnetzagentur (BNetzA), Germany's Federal Networks Agency, for the false start – a rare exception as he has often been vocal about what he sees as the regulator's shortcomings in its handling of the 5G auction process (Deutsche Telekomwatch, #80 and passim). In the Group's Q2 FY19 earnings call with analysts, Höttges said any difficulties with the regulator were "water under the bridge".
It seems likely that, behind closed doors, Höttges was hugely frustrated with BNetzA's actions, however (Deutsche Telekomwatch, #79).
The spectrum delay adds to big grievances held by TDE (and rivals) over the costs and terms of 5G licence allocation under BNetzA's watch, including what they see as an unfair advantage enjoyed by newcomer Drillisch compared with incumbent mobile network operators (MNO). Drillisch only needs to reach 50% of German households by 2025, while TDE's recently acquired 3.6GHz licences mandate a 98% population reach – with at least 100Mbps and 10ms latency – by 31 December 2022 (Deutsche Telekomwatch, #84).
Further, while spectrum in the 3.6GHz (3.4GHz-3.8GHz) frequency range were ultimately cleared, paving the way for TDE's full 5G launch, 100MHz in this band (at 3.7GHz-3.8GHz) will remain out of bounds to Germany's MNOs. BNetzA reserved this block for localised deployments by industrial players, thus potentially limiting the amount of value TDE and other operators can extract from their 5G-based campus networks (Deutsche Telekomwatch, #80). "It's totally unclear how [the 100MHz block] will be allocated to [industrial players], and maybe [it is not] fully used at the end of the day in most parts of the country", complained Höttges. "I think this is a design failure of this German auction", he added.
DT shelled out €2.17bn on 2GHz and 3.6GHz licence concessions in Germany after the marathon auction finally ended in mid-June 2019 (Deutsche Telekomwatch. #84). The Group accounted for around a third of the auction's total proceeds, which reached a much higher-than-expected €6.55bn (see table). Most analysts anticipated between €3bn and €5bn being spent, while German Minister of Finance Olaf Scholz was reportedly counting on adding between €4bn and €5bn to government coffers before the auction started.
2GHz and 3.6GHz licence auction outcome

Operator

Spectrum

acquired
(2GHz)
Outlay
(3.6GHz)

Spectrum

acquired
(3.6GHz)
Outlay
(3.6GHz)
Total
outlay
Source: BNetzA.

DT

2×20MHz

€851.5m

90MHz

€1.32bn

€2.17bn

Vodafone

2×20MHz

€806.5m

90MHz

€1.07bn

€1.88bn

Telefónica

2×10MHz

€381.1m

70MHz

€1.04bn

€1.42bn

Drillisch

2×10MHz

€335m

50MHz

€735m

€1.07bn

Total

120MHz

€2.37bn

300MHz

€4.18bn

€6.55bn
Spectrum sitting, rollout plotting
Lack of spectrum availability did not stop DT claiming to have undertaken in-depth 5G prep-work on its home turf. Höttges said 80% of TDE's base stations were now "ready" for 5G. "Rest assured that we are working flat out to set up sites all over Germany", he said.
In June 2019, TDE outlined 5G rollout plans that will see around 300 antennae equipped with non-standalone 5G New Radio technology, slated for online activation by the end of 2019. The NatCo has already conducted 5G antenna trials in Berlin and Darmstadt, along with the Port of Hamburg (Deutsche Telekomwatch, #66, #78, and #81). By mid-2020, TDE believes its 5G services will be available in Germany's 20 largest cities.
Not lagging, insists Höttges
Likely adding to Group leadership's ire is that main rival Vodafone Germany appears to have a 5G head start over TDE.
In terms of coverage, Vodafone has made a more expansive start. Shortly after TDE unveiled its six-city launch plan for 2019, Vodafone flicked the 5G switch in parts of 20 cities. TDE's biggest rival aims to reach 20 million people in Germany with 5G by the end of 2021.
Helping this is that, as part of a fibre-sharing deal struck with Telefónica Deutschland in early-2018, Vodafone bought rights to use 42MHz of spectrum in the 3.5GHz band, deemed surplus to requirements by the number-three mobile provider (Vodafonewatch, #163). The upshot is that Vodafone need not be held back by the spectrum-clearing issues associated with 3.6GHz licence concessions.
Nonetheless, a defiant Höttges said that "we don't think we are either ahead of the competition or lagging behind". "I hope before long we will get the licences we need for our antennas and then everyone will be able to use the related super services", he added.