First pilot in Lüdinghausen covers households and businesses.
Harmonisation of technology and processes underway.
Similar collaboration in other municipalities if pilot proves successful.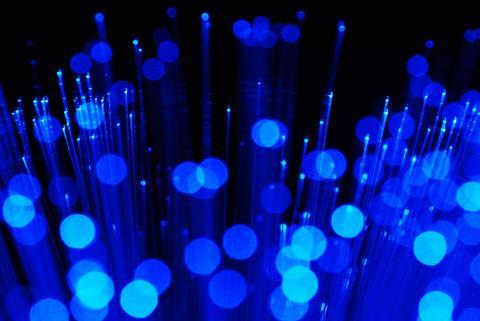 Telekom Deutschland (TDE) struck a provisional fibre infrastructure-sharing agreement with Deutsche Glasfaser, a rival fibre-to-the-premise (FTTP) operator. The first pilot project is slated for Lüdinghausen, a town with a population of about 24,000 in the state of North Rhine-Westphalia, which was ambitiously upgraded to city status in the official announcement. The pilot area includes both private households and business parks.
Deutsche Glasfaser claimed it had laid more than 9,000 fibre‑optic lines in the town and surrounding districts, giving TDE an opportunity to road test its partnership with the FTTP operator on a fairly large scale. This is the first time TDE has entered an infrastructure-sharing arrangement with Deutsche Glasfaser.
Under the terms of collaboration, Deutsche Glasfaser will give TDE access (presumably on a leased-line basis) to what appears to be passive fibre infrastructure between its main fibre-optic distribution frame and customers' homes. TDE claimed it will be able to offer its "complete product portfolio" over the fibre link. The two providers said they were embarking on "harmonisation" of technology and processes in order to present a single fibre network to end users.
Wheeling and dealing
TDE's relationship with Deutsche Glasfaser, which stresses the importance of "open networks", is not exclusive. Dirk Wössner, Chief Executive (CEO) of TDE, similarly emphasised the benefit of having multiple fibre partnerships, as per its recently-cemented regional fibre joint venture with EWE Group (Deutsche Telekomwatch, #90). "We're already working together successfully with several municipal network operators", he noted. Wössner added that the NatCo is "interested in using the infrastructure of other companies that are investing in optical fibre".
The arrangement does suggest, however, that Deutsche Glasfaser is willing to take a step back from retail service provider to wholesale operator. Its own customers appear to have the opportunity to switch to TDE's broadband services. Deutsche Glasfaser is also committed to installing fibre connections to homes passed by its network to accommodate any TDE expansion beyond its own subscriber base. "Two of Germany's most important fibre‑optic providers are now collaborating for the benefit of end customers, who will now enjoy much broader offerings in the same infrastructure", remarked Uwe Nickl, CEO of Deutsche Glasfaser.
Based on what happens in Lüdinghausen, TDE and Deutsche Glasfaser said they plan to evaluate further collaboration projects in other municipalities.
Deutsche Glasfaser has embarked on other wholesale deals in recent months. In December 2019, the FTTP operator signed a 'lease and operate' arrangement with Vodafone Germany, building on existing ties between the two operators (Vodafonewatch, #182). The first municipalities targeted by the two are in the state of Hesse. In November 2019, Deutsche Glasfaser entered a similar arrangement with Htp, a regional telco operating in Lower Saxony.
Deutsche Glasfaser backstory
Founded in 2011 and headquartered in Borken (North Rhine-Westphalia), Deutsche Glasfaser is one of several independent fibre players seeking to challenge DT on next-generation infrastructure. Currently, it states that its FTTP network reaches more than 400 municipalities, passing about 630,000 consumers and in excess of 5,000 businesses. It claims to have spent €1.2bn on fibre infrastructure since being taken over by private equity house Kohlberg Kravis Roberts (KKR) in 2015. In February 2020, KKR agreed a previously-mooted deal to sell the business to investment groups EQT Infrastructure and OMERS, laying a path to amalgamation between Deutsche Glasfaser and further upstart Inexio, which was bought by EQT in 2019 (Deutsche Telekomwatch, #86 and #88). Together, the two providers plan to ramp up their deployment programme, doubling the rate at which they connect new homes to fibre to 500,000-per-annum. The deal is pencilled for completion by 30 June 2020.