TDE Sales & Service lead Ferri Abolhassan says tariffs will be restructured later this year.
Customer satisfaction a priority, with service identified as a key differentiator.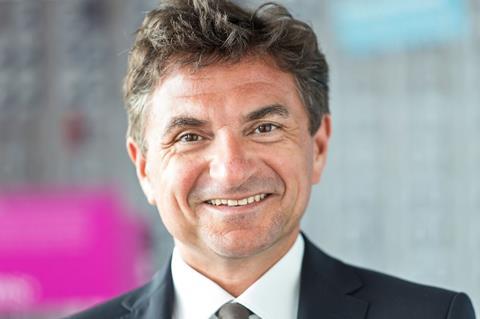 Change is imminent for Telekom Deutschland's (TDE) consumer tariff structure as the operator prioritises customer service improvements.
Ferri Abolhassan, Managing Director for Sales & Service since TDE combined the two functions in early-2021, told RedaktionsNetzwerk Deutschland (RND) service transformation was an "enormous challenge".
"We initially had to fight against the experiences of millions of people over a very long period of time — an image that you won't easily get rid of", he said, lamenting the longstanding public perception of the operator.
When asked about criticisms of lock-in tariffs, Abolhassan conceded the contracts are problematic but a central part of the German market. "It has its roots in the 'cheap is cool' mentality — a game that has been going on for 20, 30 years". "But", he added, "I can assure you that we will change our tariffs".
When probed further by RND, he confirmed that there "will be some changes to the tariffs this year", but refused to give any specifics.
Work in progress
Abolhassan used the interview to explain elements of the NatCo's ongoing sales and service transformation programme that are already in action. "Service is the differentiator", he said.
He said that one of the primary changes at TDE since the Sales and Service functions were combined was at contact centres. Under Abolhassan's leadership, the operator instilled a more "patient" approach to customer complaints and queries. "We stay tuned until the issue is resolved", he said, a change from previous time-limited policies. "Ultimately, this has resulted in a significant reduction in costs because we avoid repeated calls".
He added that TDE was in the process of regionalising contact centre services, with plans to split the operations into 14 regional centres by the end of 2022. The centres will be "fully responsible for their customers and also for sales", he said.
The regionalised Sales & Service model is part of a broader "breaking down silos" initiative underway at the operator. Srini Gopalan, TDE CEO, flagged the NatCo's 'Regio Circles' approach, which splits the country into five regions. From there, TDE's functions are managed by representatives in each region. The regionalisation covers Deutsche Telekom Technik; Deutsche Telekom IT; and Sales & Services across both consumer and enterprise.
Beyond the phones, Abolhassan described door-to-door sales as an "important sales arm" undergoing a revamp. TDE is instilling a "binding code of conduct" for its sales teams, with "ten golden rules for employees talking to customers". He conceded that it remains a difficult channel to get right. "I continue to read all complaints addressed to the board", he said.
TKG puts TDE among the winners
Germany's reformed Telekommunikationsgesetz (Telecommunications Act/TKG), the Telekommunikationsmodernisierungsgesetz (Telecommunications Modernisations Act/TKMoG), came into force in December 2021. In its Annual Report for the period to the end of 2021, Deutsche Telekom described changes to consumer protection legislation as among the TKMoG's most significant changes. The operator noted that contract rules were changed "in favour of the consumer".
"We're seeing changes since the new rules came into effect", Abolhassan said. "However, we are among the winners". He claimed that the policy benefits TDE because "we get more customers than we lose, and our competitors will confirm this".

Joseph Purnell is a Staff Reporter for TelcoTitans, contributing telecoms news analysis since 2019 as part of the TelcoTitans Editorial team.