Tele2 Group reiterates plans to exit the Dutch market "over time".
Agreement with Deutsche Telekom opens offload option from January 2022.
Rumours of a DT exit remain fresh.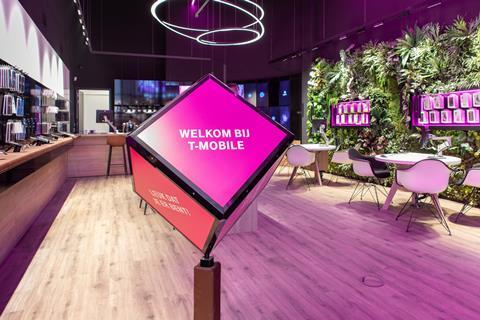 Deutsche Telekom's junior partner Tele2 Group confirmed intent to shed its minority stake in T‑Mobile Netherlands (TMNL) as an option to sell nears.
"Over time we see an opportunity to crystalise value for our shareholders as we exit the market", said Tele2 Chief Executive Kjell Johnsen in the Group's newly-published Annual Report for the year ended 31 December 2020 (FY20).
The comment comes as the two shareholders' "lockup" clause nears expiry. While the exact detail of these provisions has been kept under wraps, they dictate that neither Deutsche Telekom nor Tele2 can sell their respective stakes in TMNL during the first three years following the merger, unless they receive "approval from the other side". The clause expires on 2 January 2022, and Tele2 executives have previously indicated that a flotation of TMNL will become feasible after this date. It is not clear whether the possibility of a private sale will also be opened up.
Johnsen appears satisfied with the results of the 2019 transaction, which he said has produced "very promising" figures. Tele2's 25%‑stake had a book value of €685m (£584m) at the end of FY20, up from €682m a year earlier. TMNL's FY20 revenue was €1.99bn as reported by Deutsche Telekom, up from €1.97bn in FY19.
Tele2 Netherlands completed its merger with TMNL in January 2019, following a prolonged approval process, with Tele2 taking a 25% stake and a €190m pay‑out. Deutsche Telekom holds the remaining 75% (Deutsche Telekomwatch, #69, #79, and passim). At the time, Tele2 said it was looking to reduce its Netherlands presence in order to focus more closely on its "core" Baltic Sea Region. The deal came alongside sell‑offs in Croatia and Kazakhstan.
It takes two
A sale or flotation of TMNL by Deutsche Telekom itself has also long been mooted. In January 2021 local reports suggested the Group was considering such a move to unnamed private equity investors in a deal expected to be worth north of €4bn, though Deutsche Telekom did not comment at the time.
Despite talk of both parties looking to offload their respective stakes in TMNL, the business has been something of a success story and is now the country's largest mobile network operator by market share, reaching 6.8 million customers at 31 December 2020 (Deutsche Telekomwatch, #89 and passim).
The parents continue to back the NatCo's expansion plans, with recent investments including 700MHz, 1400MHz, and 2.1GHz spectrum rights acquired during the country's 2020 auction in the , after which TMNL's commercial 5G network was launched. It also recently re‑acquired mobile virtual network operator Simpel, a TMNL sub‑brand until 2014 (Deutsche Telekomwatch, #37, #42, and #99).

Joseph Purnell is a Staff Reporter for TelcoTitans, contributing telecoms news analysis since 2019 as part of the TelcoTitans Editorial team.