Telco chiefs promote overhaul of EU competition policy.
Expectations growth that refreshed EC will be more supportive to mergers.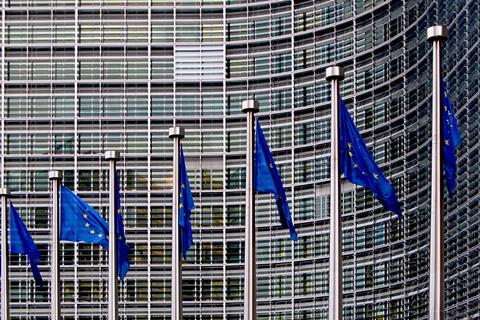 Timotheus Höttges, Chief Executive (CEO) of Deutsche Telekom (DT), was among 21 telco bosses who signed a joint statement calling for competition policy changes at the European Commission (EC).
The letter, a "statement on the purpose of digital networks", encouraged the EC to help bolster the sector against US and Chinese competition. It aimed to cement suggestions that late‑2019's leadership refresh at the EC may see a loosening of policy regarding network-sharing agreements, cross-territory M&A, and broader collaboration around innovation.
Margrethe Vestager, European Competition Commissioner and Chair of the Commissioners' Group on a Europe Fit for the Digital Age, has admitted the EC needs to "look again at the tools we use to enforce competition rules".
Four key points were highlighted as priorities for a more competitive European digital infrastructure:
Give Europe an industrial policy for digital leadership.
Enable European innovation, especially in data, Internet of Things, and artificial intelligence.
Lower barriers to roll-out of gigabit infrastructures and strongly incentivise investment.
Actively address the fragmented European telecom market.
Cooperation, but no Franco-German partnership
Höttges added his own comments in a LinkedIn post after meeting with fellow GSM Association members. He reiterated his vision to "scale and expand existing partnerships" in order to "stand up to American-Chinese dominance".
Cooperation was a key mantra in the statement, and his focus on ramping up "existing partnerships" inevitably turns attention on DT network-sharing, procurement, and research and development ally Orange, especially following recent speculation the Group has been war-gaming a move to absorb the French operator (Deutsche Telekomwatch, #89 and passim).
Stephane Richard, CEO of Orange, stated at the operator's Investor Day in early‑December 2019 that Vestager would support European telco mergers and the creation of industrial champions. Vestager — who retained her Competition Commissioner role during 2019's EC reshuffle — has to date stood staunchly against mergers of this scale in the name of maintaining European competition, but Richard claimed she would reconsider if persuaded the merger was pan‑European.
Richard noted, however, that there were no ongoing talks regarding a Europe-level merger. He highlighted that speculation about an Orange‑DT merger was part of a "never-ending story", and one that does not deserve attention at present (Deutsche Telekomwatch, #89).