New venture's executive team to build 5G innovation pipeline from South Korea to Europe.
JV initially aims to build go-to-market around 5G in-building solutions, and then spread to import and development of other systems.
Working name chimes with mandate to commercialise Asian 5G tech in western markets.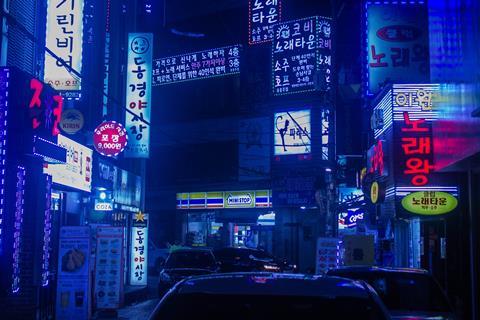 Deutsche Telekom's fledgling 5G technology joint venture with SK Telecom is now getting up and running with joint leadership and a shareholder agreement in place, according to documentation seen by TelcoTitans.
The 50:50 JV — which the two close telco allies are setting up to sell in-building and other wireless solutions in Europe — was registered as Techmaker GmbH in Bonn during late-2020.
DT executive Lukas Grosse is understood to have been named one of the business' two Managing Directors. He is currently Project Manager at the Center for Strategic Projects, Deutsche Telekom's in-house consultancy, which has been supporting the new JV's planning and creation. The other MD, Young Lak Kim, comes from SKT's side.
DT has yet to confirm where oversight of the JV will sit within its organisation, but Alex Jinsung Choi, Head of Strategy & Technology Innovation at DT, and one-time SKT Chief Technology Officer, has been a key figure in its creation.
Seoul mates
The JV — one element of a strategic partnership between the operator duo, announced in 2016 — aims to use SKT-developed tech and DT's commercial muscle to make a 5G-led play in Europe's distributed antenna system market.
The project's origins stem back to at least 2019, with SKT and Deutsche Telekom reportedly starting to work together to adapt the South Korean operator's radio signal amplification technology for use in Europe. A programme of customer trials took place in eight German cities between August 2020 and October 2020, with plans to formalise the tie-up with the establishment of a JV confirmed one month later (Deutsche Telekomwatch, #92).
Beyond in-building solutions, DT and SKT have mooted several other areas the JV could expand into over the "mid-to-long-term", including "augmented reality and virtual reality services, mobile edge computing, and the app market".
"We will start with the repeater, but this joint venture is aiming at a much higher goal. That goal is to create major innovations for both companies in the years to come", said DT Chief Executive Timotheus Höttges when announcing the JV. SKT CEO Park Jung-ho described the venture as playing an "important role as a bridge between Asia and Europe", saying it will "lead us to new technologies that can bring greater value to humanity".
Korea highlights: SKT–DT partnership timeline

Year
Development
Source: Deutsche Telekomwatch.

December 2015

Two operators trial SKT's cloud streaming technology at T-Labs facility.

February 2016

DT and SKT enter "strategic business partnership" encompassing collaboration in Internet of Things, smart-cities, roaming, and other areas. Plans include deployment of the "world's first transcontinental 5G trial network", as well as various tech swaps involving, among other things, DT's in-car Wi-Fi solution and SKT's pico beamer offering.

SKT named as one founding member of Next Generation Enterprise Network Alliance upon spin-out from DT.

February 2017

Two operators form Quantum Alliance, focused on secure communications.

Collaboration with Ericsson, following on from international 5G trial flagged a year earlier, sees Mobile World Congress demo of "federated network slicing for 5G roaming".

March 2018

DT opens Telecom Infra Project Ecosystem Acceleration Centre, joining SKT in contributing a Centre to initiative's research and development network.

October 2018

Cross-Investment Agreement sees SKT commit to investing in DT edge platform spinout MobiledgeX, and DT provide equivalent backing to SKT-supported quantum cryptography player ID Quantique.

February 2019

Memorandum of Understanding signed by two Groups at MWC to "accelerate" their strategic partnership and "seek technological partnership opportunities in LTE and 5G networks, OTT media, security, and cloud".

T-Labs and SKT formalise additional MoU on joint development and commercialisation of blockchain-based mobile identification services.

Operators set up a Social VR Experience Zone at MWC.

February 2020

Two operators officially announce cooperation on in-building 4G/5G solutions and highlight wider collaboration on 5G, artificial intelligence, and campus networks.

November 2020

Duo firm up plans to establish 50:50 joint venture focused on "innovative 5G solutions for the European market".

Richard Agnew is Group Editor at TelcoTitans.