Expanded wholesale deal encompasses TDE provision of wholesale fibre access.
Deal ties in with Group goals of delivering an efficient accelerated fibre rollout in Germany.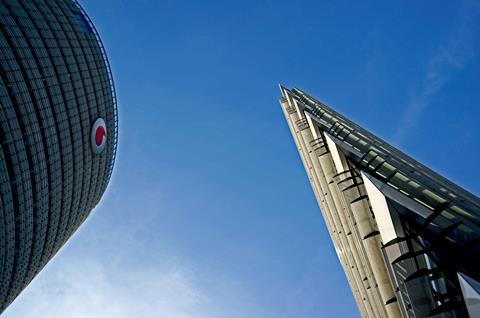 Vodafone Germany renewed and expanded its fixed‑line access contract with Telekom Deutschland (TDE), with the signing of a new ten‑year agreement that will see it make use of TDE's optical‑fibre infrastructure and copper‑based network.
The deal shifts relations beyond a wholesale agreement covering superfast services, signed by the pair in 2013, and will see TDE continue to provide Vodafone with access to VDSL and vectoring services over its copper access network. It also now includes options for Vodafone to sell Gigabit‑capable connectivity using TDE's growing fibre‑to-the‑premises (FTTP) network.
TDE indicated that the renewed partnership will support its own investment in fibre deployment. With multiple service providers looking to leverage its next‑generation infrastructure, it anticipates a faster, more cost‑effective rollout. More rapid delivery of fibre to regional areas and business parks was highlighted as a particular benefit of the renewed partnership.
TDE is, though, still the smaller player on Gigabit connectivity in Germany. The operator noted that its VDSL network passes 33 million premises, but its full‑fibre coverage only reaches 2.2 million. While TDE's fibre rollout in the country is expected to ramp up to two million additional premises per year, Vodafone's cable‑based network already reaches 22 million homes, and the operator has set a goal of reaching two‑thirds of Germany (about 28 million) by 2022.
In a January 2021 update by TDE, the NatCo reported that it had reached 33.6 million households with "up to 100Mbps" connections, 25.1 million households with "up to 250Mbps", and 2.2 million with FTTP-based Gigabit links.
Industry collaboration viewed as key to investment
TDE framed the contract extension as another sign of effective and cost‑efficient collaboration in the German infrastructure market, following closely on from its similar agreement with Telefónica Deutschland in October 2020 (Deutsche Telekomwatch, #98). TDE also referenced Telefónica's partnership with Vodafone in Germany, which provides access to the Unitymedia cable network Vodafone acquired from Liberty Global, as evidence of a trend for cooperation at infrastructure level that goes beyond its own wholesaling strategy (Telefónicawatch, #135).
Signs of the telecoms sector enthusiastically embracing infrastructure sharing can also be seen in the mobile sphere. All three major operators are collaborating on a scheme to bring shared passive infrastructure to remote "white spot" areas, and a bilateral plan between TDE and Vodafone for active network sharing in other tricky locations was recently cleared on the basis that steps would be taken to engage in similar collaborative network expansion with Telefónica (see separate).