Reports in German media indicate DT could pare back ownership of — and exposure to — its long-challenged enterprise IT business.
Suggestions point to a possible three-way deal in 2022.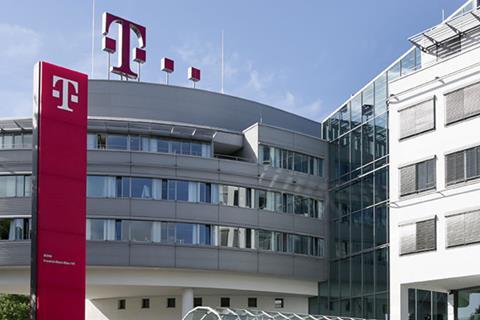 T-Systems' future within Deutsche Telekom is once more in the spotlight, with reports in the German media suggesting talks have begun over an ownership rejig.
A Handelsblatt report indicates DT is considering separating out and/or selling the long-challenged enterprise IT business, and has already initiated discussions with potential buyers. Names in the frame include Accenture, Atos, Capgemini, and Infosys, the newspaper said, citing anonymous sources.
Business magazine Manager Magazin also reported that DT is in talks with interested parties and aiming to seal a deal in 2022.
It is said that a transaction could be costly for DT, in terms of restructuring expenses, while also appearing potentially highly convoluted. As such, the Group is understood to have been performing wargaming exercises regarding a spinoff or sale of the business under the codenames Eagle and Falcon.
One suggestion is that T-Systems' ownership could end up being split three ways, between DT, the government, and a third party.
"We have growth plans. But we are also examining other options", a T-Systems spokesperson told Reuters when contacted about the reports.
Systems restore
The latest speculation arises despite T-Systems being on a bit of an up, having reported a 1.7% increase in revenue and 15.1% rise in order entry during its last quarter, to 30 September 2021 (Q3 FY21). Its margin also made a rare foray into double digits during the three months, at 11%. While phasing of sales contributed to the growth, DT framed the results as showing that the division's recovery following the pandemic was "underway".
At the same time, T-Systems remains a drag on Group cash flow, coming in with a deficit of about €269m (£226m) in FY20, at a time DT is focused on de-leveraging following the 2020 Sprint mega-takeover. The Group's management recently shifted back its deadline for the division to "break even" on cash contribution to FY23, after seeing enterprise customers halt IT projects during the pandemic, giving T-Systems' business revival programme another knockback (Deutsche Telekomwatch, #105).
T-Systems has been in a long-running (and constantly re-morphing) turnaround programme for a decade or more, in a bid to strengthen its fragile profitability, and although the Group has previously been rumoured to be considering a sale of the business, management has instead tended to urge patience while incrementally reducing its exposure to the division through structural tweaks and cost cutting.
Several portfolio reshaping moves have taken place in the past two years, with T-Systems' enterprise telecoms assets extracted and transferred to DT's home market NatCo Telekom Deutschland, and Internet of Things, Road Charging, and Security businesses spun out to offer them greater independence. Further areas such as mainframe services have also been pared back.
At the same time, T-Systems has been refocusing, geographically, onto its DACH (Austria, Germany, Switzerland) core, seeing other in-market operations either sold (as per T-Systems Malaysia and T-Systems South Africa) or restructured in a new regional management hierarchy (Deutsche Telekomwatch, passim).