Descent into loss blamed on contract and organisational restructuring.
Questions pervade over management's true interest in UK market.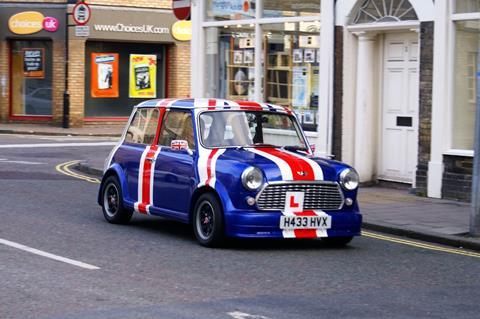 T‑Systems (T‑Sys) revealed more cutbacks to its British operation, as part of the challenged division's ongoing turnaround effort. A results filing by T‑Systems UK (T‑Sys UK), for the year to 31 December 2018 (FY18), showed an 18%-drop in its average headcount for the twelve months. Its staffing level stood at 469 — around half of where it was at five years previously.
The unit incurred £5.4m (€6.3m) in restructuring costs, related to the downsizing — which, along with an 11.6%-fall in revenue to £238m, caused it to drop into the red during the twelve months. This resulted in it posting a loss of £2.2m for FY18, against a £6.8m profit in FY17.
Regarding the revenue slide, T‑Sys UK partially blamed the downsizing on "changes related to exits from customer contracts". In particular, it pointed to further winding down of a "significant customer account" during FY18, via an exit plan agreed back in 2016. It did not identify the client concerned, but the obvious suspect is EE. However, both T‑Sys and Group minority investment BT Group have declined to comment on the status of a major outsourcing engagement secured in 2011 with the mobile operator, which DT and Orange sold to BT in 2016 (Deutsche Telekomwatch, #2 and #49). Also, UK revenue was actually stable in FY18 (at £171.8m), while international business plummeted 31.8% to £66.4m, and the unit is continuing to win new business.
T-Sys UK's FY18 loss was offset by a £5.3m 'actuarial gain on defined benefit schemes', seemingly related to a 'significant reduction in the pension liability'. Over the period, the Balance Sheet was not significantly changed, in terms of total equity (with large reserves and carried losses continuing — both comparable in scale to FY18 revenue), but it is showing significant expansion of short-term debtors (and trade creditors) and cash, partly explained by Deutsche Telekom (DT) internal 'cash pooling'. The business also offloaded over half of its tangible assets in the period, referenced largely to two customer contract exits, reducing the carrying value from £251.2m to £112m (the impact of the change was fairly neutral, once depreciation was considered). Customer infrastructure investment (data centres and internal IT) has also been trimmed, following project completions.
Northern Europe reorg hint
T‑Sys has largely remained quiet on the impact of its wide-scale reorganisation plan on individual country units, such as T‑Sys UK. However, T‑Sys UK's filing noted that its FY18 headcount reduction came partially as a result of a "restructuring programme to align to the new Group structure".
Perhaps relatedly, the filing comes with T‑Sys UK sitting under the leadership of Jesper Kryhlmand, former Managing Director (MD) of T‑Systems Nordic. Suggesting a level of consolidation between market units, he was promoted to a seemingly new position as MD of T‑Systems Northern Europe in October 2019, and is acting as Interim MD of T‑Sys UK as part of that role.
Alison Dodd, the previous MD of T‑Sys UK, left the unit earlier in 2019, after less than a year in the role (Deutsche Telekomwatch, #85).
T‑Sys has significantly recalibrated several of its country businesses over the past few years (see table). However, with T‑Sys UK and internal service provider Deutsche Telekom UK (DTUK), it has appeared keen to retain a foothold in the market, at least while machinations over Brexit and attempts to revive BT's fortunes play out, overseen by Group Chief Executive Timotheus Höttges, with his seat on the UK telco's Board of Directors.
While both DTUK and T‑Sys UK have been drastically downsized, the Group has indicated that these operations allow it to maintain close access to the British labour market, while preserving support for and control over UK‑led central services. They could also form forward posts for a future attempt to draw BT into a closer role within DT, perhaps encompassing T‑Sys and also retrenching counterpart BT Global.
T Systems efficiencies programme, country business unit impact, FY13–FY18 (where details available)

A raft of in-market functions have been offloaded or cut back by the enterprise services unit, as it seeks performance improvement.

Market

Action

Year

Sources: DT and Deutsche Telekomwatch.


Belgium

Operations were "optimised" (no further detail).

FY14

Czech Republic

Local unit was merged with T‑Mobile Czech Republic (Europe segment).

FY14

France

T‑Systems France systems integration unit was exited.

FY13

Germany

Desktop services subsidiary T‑Systems Individual Desktop Solutions was sold to AURELIUS Group.

FY14

T‑Systems DDM was sold to regiocom.

FY15

Hungary

Magyar Telekom's business customer operations, which were previously "organisationally assigned" to T‑Systems, were transferred to the Europe operating segment and management by MT. In FY19, it was announced the large enterprise component of these operations were pending a sale to local player 4iG.

FY16

Italy

T‑Systems Italia was sold to Engineering company Ingegneria Informatica.

FY13

Japan

Operations were "optimised" (no further detail).

FY14

Poland

Local unit was merged with T‑Mobile Poland (Europe segment).

FY17

Singapore

Operations were "optimised" (no further detail).

FY14

Spain

Eltec, the field services unit of T‑Systems Iberia, was divested to Quantum Capital Partners.

FY15