Planned Franco‑German public cloud offering tagged as 'Cloud Act‑free'.
T‑Sys says US hyperscalers are welcome to join.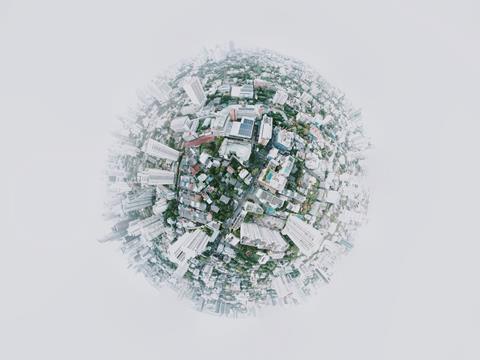 T‑Systems (T‑Sys) flagged what was said to be one of the first tangible offerings based on the principles of the European GAIA‑X initiative (Deutsche Telekomwatch, #89 and #94), announcing a partnership with France‑based cloud computing specialist OVHcloud.
The two partners aim to develop a "trusted public cloud offering" for European businesses and public sector entities deemed to be of strategic importance. The service aims to comply fully with the General Data Protection Regulation and ensure data sovereignty.
The offering is set to be available in 2021 in France, Germany, and "other European markets", although it is not clear at this stage which — or if other partners will be involved. A DT spokesperson said that as the partnership "builds on the principles of GAIA‑X for openness and transparency, it is generally open to other partners — but it is too early for any concrete plans".
The spokesperson noted that public cloud offerings are, by definition, not restricted to specific markets. "In the end, customers will decide. If we see a demand from clients outside of France and Germany — from the public sector or from specific industries who appreciate the highest level of transparency, data sovereignty, European data privacy and security — we would be more than happy to provide our public cloud services to them", the spokesperson said.
Max Ahrens, Chief Technology Officer of T‑Sys, indicated that Deutsche Telekom's (DT) enterprise arm will be responsible for infrastructure and operations in its Germany‑based data centres, while OVHcloud will contribute open source cloud technology.
Frank Strecker, Senior Vice‑President of Global Cloud Computing & Big Data at DT, said the Group is a "strong supporter of a sovereign European cloud" but noted that "to make a sovereign European cloud infrastructure successful we need to scale fast. And we need the support of the public sector".
In terms of other technical details, the public cloud platform will be based on OpenStack architecture and use water‑cooled servers from OVHcloud. Reports also indicated that the French partner's system will eventually operate within DT data centres.
Open‑minded approach
DT was confirmed as one of 300 organisations to back the GAIA‑X project when it was officially launched in Berlin in June 2020. The project is positioned as a Franco‑German pitch for a sovereign European data infrastructure.
In other words, Europe wants to reduce its dependence on large public cloud providers based in China and the USA, taking control of its own data and better supporting home‑grown enterprises.
Other European countries and corporations have also been called upon to take part. The initial objective was to be able to implement "prototypical" GAIA‑X federated data services from the beginning of 2021.
At the time of the launch, Peter Altmaier, Germany's Federal Minister for Economic Affairs & Energy and his French counterpart Bruno Le Maire, France's Minister for Economy and Finance, claimed that the aim is not to compete with existing hyperscalers such as Amazon Web Services (AWS). Instead, GAIA‑X is intended to connect different elements via open interfaces and standards in order to aggregate data and create a platform for services.
At the same time, the first GAIA‑X project from T‑Sys and OVHcloud clearly aims to provide an alternative for companies that store sensitive data in Europe. As commented by Michel Paulin, Chief Executive of OVHcloud, the Franco‑German offering will be "Cloud Act free". Here, Paulin is referring to the US Clarifying Lawful Overseas Use of Data Act (CLOUD Act) of 2018 that gives US law enforcement authorities the power to request data stored by most major cloud providers, even if it is outside the USA.
T‑Sys pointed out that it already cooperates closely with all US hyperscalers. "They are part of our comprehensive cloud ecosystem, and we welcome them to join the GAIA‑X initiative", the spokesperson said.
A tweet by France's Le Maire that welcomed the OVHcloud/T‑Sys partnership as an encouraging step towards the creation of a European cloud leader provoked a number of responses, both positive and negative. Some responses questioned the absence of partners outside Germany and noted that AWS, Microsoft et al did not require state support to succeed. Others pointed to formerly less successful European undertakings, such as the Andromède sovereign cloud and Minitel projects in France.

Anne Morris is a freelance journalist, editor and translator. She has been working as a reporter and news analyst for TelcoTitans since 2016.