Collaboration with NorthC enables T-Systems to expand the capacity of Open Telekom Cloud.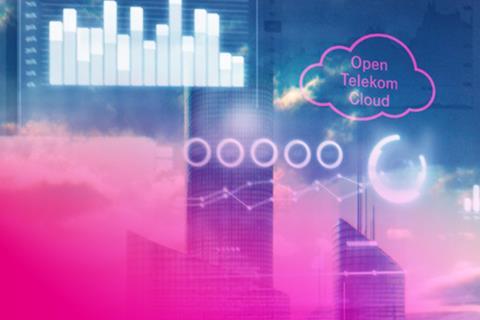 T-Systems is pressing ahead with plans to open a second European Open Telekom Cloud region in Amsterdam in the Netherlands, almost doubling the capacity of its existing 'twin-core' data centre in Biere and Magdeburg, Germany.
The new Netherlands Region went into operation in December 2020 and moved into a beta phase in March 2021, which means that some services are not yet available. However, all services are expected to be up and running once the beta phase has been completed.
T-Systems said Open Telekom Cloud is now available across borders in two Regions and six Availability Zones. It also highlighted the fact that the German and Dutch sites are more than 500km apart and therefore comply with the geo-redundancy recommendations of Germany's Bundesamt für Sicherheit in der Informationstechnik (Federal Office for Information Security/BSI) that specify separation of at least 200km.
John Hüsch, Head of Product Management at Open Telekom Cloud, said: "Demand for open stack-based cloud resources has increased enormously of late. The expanded resources not only create more space for growth, but in addition significantly extend the opportunities for users".
Local partner
The move follows a January 2020 announcement by T-Systems that it was cooperating with local data centre operator NLDC on the development of a second location in Amsterdam (Deutsche Telekomwatch, #91).
NLDC merged with The Datacenter Group in 2019 and in February 2020 rebranded as NorthC. The NorthC group operates ten data centres in the Netherlands and is now responsible for managing T-Systems' new twin-core data centre with sites in Aalsmeer and Almere.
The collaboration with NorthC essentially allows T-Systems to expand the capacity and back-up capabilities of Open Telekom Cloud, which launched in 2015 through a meld of Deutsche Telekom, Huawei Technologies, and OpenStack technology (Deutsche Telekomwatch, #51).
The Dutch data centres are also directly connected to the AMS-IX, NL-IX, and R-iX (Rotterdam) Internet exchanges, as well as to the GÉANT research network.
Core benefits
T-Systems said more than 450PB of capacity is now available for cloud data following a recent expansion of the Biere data centre and the opening of the new Amsterdam Region. It also marked the launch of the Dutch facilities by offering "special conditions with extremely attractive pricing" to scientific institutions and research facilities under the Science Cloud facility.
Furthermore, T-Systems has also frequently emphasised its desire to provide European enterprises with an alternative to the "more closed standards" of US-based public cloud providers such as Amazon Web Services (AWS), Google, and Microsoft.
Stefan-Adrian Demele, Junior Project Manager at T-Systems, pointed out that while some enterprises require "every hyperscaler" for their business, the inclusion of Open Telekom Cloud within NorthC data centres provides an additional and highly secure European-only option for those that require data sovereignty.
Speaking during a March 2021 webinar on the launch of the Netherlands Region, Demele noted that NorthC already connects to Alibaba Cloud, AWS, Google Cloud, IBM Cloud, and Microsoft's Azure platform and thus supports enterprise multi-cloud strategies.
Demele also indicated that some services such as storage could be around 10% cheaper in the Netherlands compared to the Germany Region because of lower costs.
In 2019, T-Systems said it had completed a six-year transformation programme that reduced the number of its data centres from 89 to 13 around the world. At the time, the enterprise services unit said it was nevertheless able to increase computing power by 25%, while saving a "three-digit-million-euro" sum annually. The focus is now on twin data centres, such as the one in Biere, which mirror the processed data to ensure greater security.

Anne Morris is a freelance journalist, editor and translator. She has been working as a reporter and news analyst for TelcoTitans since 2016.