TMUS makes inroads to more enterprises with Lumen.
Collaboration brings together 5G, fibre, and edge computing.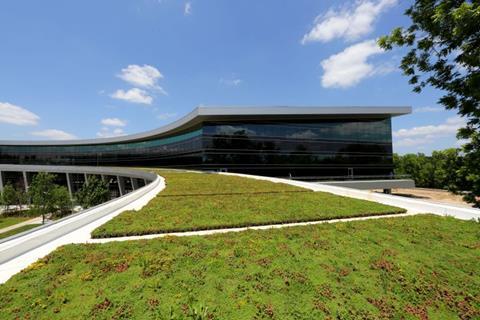 T-Mobile US (TMUS) took a step toward expanding its reach into business-to-business (B2B) customers via a collaboration agreement with Lumen Technologies (formerly known as CenturyLink) that aims to deliver 5G and edge computing services to enterprises and government organisations.
The TMUS 5G network will support Lumen's new Edge Compute platform, which was launched at the end of 2020, to enable enterprises to "build, manage, and scale applications across highly distributed environments". TMUS will also become a "preferred wireless connectivity partner" for Lumen as part of the agreement, which the companies said will offer a "more flexible and reliable connectivity solution for all enterprises".
Mike Katz, Executive Vice-President of TMUS enterprise arm T-Mobile for Business, said that, with the combination of TMUS's 5G network and Lumen's enterprise solutions, the partners can "deliver unparalleled network reach to enterprise and government organisations looking to optimise their applications across networks".
As Deutsche Telekomwatch has previously observed, TMUS has long been seeking to expand its diminutive presence in the B2B space and without much ostensible collaboration with other parts of the Group (Deutsche Telekomwatch, #92 and #97). As the dust settles on its merger with Sprint, the NatCo is likely to reinvigorate its enterprise plans. The collaboration with Lumen could be an indicator of more such efforts to come.
Going to the edge with Lumen
Lumen runs a fibre network that covers 450,000 global route miles, has more than 180,000 on-net buildings, and connects 2,200 data centres in Asia-Pacific, Europe and the Middle East, Latin America, and North America. The company views edge computing as a key growth driver and launched the Edge Compute platform in December 2020, which is described as a platform for delivering "bare metal-as-service" to enterprises. It essentially provides dedicated pay-as-you-go server hardware in distributed locations connected to Lumen's fibre network. Lumen's edge partners include IBM and SAP.
The fibre operator has been investing in building out edge compute nodes and is understood to have 60 edge sites built or in the process of being constructed, according to research firm GlobalData. In the USA, Lumen says that its current edge footprint can deliver services with less than five milliseconds of latency to 85% of enterprises, and it is aiming to reach 95% of US enterprises by the end of 2021.
"There's great value in adding one of the world's best 5G networks with one of the world's best fibre networks", declared Jeff Storey, Lumen Chief Executive, during the company's recent Analyst Day event. He said the partners can use the relationship "to come together with edge solutions that take advantage of great fibre capacity and T-Mobile's 5G capabilities, and meet our customers' needs very, very effectively".
TMUS and Lumen are not strangers and have a "long history" of working together. For example, TMUS uses Lumen's fibre connectivity while Lumen uses TMUS's fixed wireless access.
The partnership seems a good fit given the companies' complementary assets, so much so that a GlobalData commentary ventured to question whether a merger might be on the cards. The research firm's answer to its own question was that it was not likely in 2021 as TMUS is still digesting Sprint. "However, once that process runs its course, Lumen could be the next operator in T-Mobile's sights", it mooted.

Michelle Donegan is an experienced telecoms writer and has been contributing as a reporter and news analyst for TelcoTitans since July 2020.