US telco opens applications for Wellness Tech incubator.
Net cast wide, with startups operating in both B2B and B2C spaces encouraged to apply.
TMUS' 5G innovation network expanding.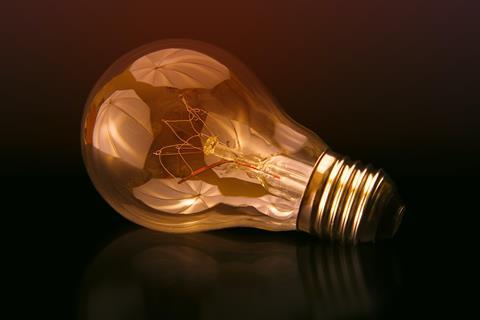 T-Mobile US (TMUS) initiated its second innovation call of the year. The aim is to create an intake of startups for the operator's T-Mobile Accelerator Wellness Tech Program.
The programme seeks startups that "promote healthy living and improve the quality of life". Businesses have until 25 June 2021 to submit their proposals.
Those selected will be granted a place on a four-month incubation course running between August and November this year. On offer is technical support from specialist mentors and "business leaders" who are committed to helping "build, test, and bring-to-market" disruptive wellness tech that runs on 5G networks.
Both consumer- and enterprise-focused startups are welcome to apply. TMUS said Wellness is open to developing tech as disparate as a "personal fitness wearable", a telehealth service, or a solution enabling "biomedical monitoring", for example. The programme will culminate with a Demo Day, offering the 2021 cohort a platform to "showcase their accomplishments" and gain publicity.
Another perk of the Accelerator is networking opportunities, with the promise exclusive access to entrepreneurial community events and insights from "expert speakers".
Unclear, however, is whether the programme will be conducted virtually with the same social distancing restrictions imposed on participants who took part in the Accelerator's 2020 programme (Deutsche Telekomwatch, #94).
Relaunched in 2020, the T-Mobile Accelerator (formerly known as the Sprint Accelerator) has engaged with 67 startups since its inception in 2014. TMUS now claims 82% of alumni remain in business (up 5 percentage points on mid-2020 — Deutsche Telekomwatch, #94), with $80m (£57m/€66m) aggregate funds raised.
Ongoing and expanding
Healthcare is just one of the streams of interest at TMUS. Eight startups are currently taking part in the T-Mobile Accelerator Spring Program, which is focused on developing immersive 5G technologies — such as augmented and virtual reality applications — and culminates in late-June (Deutsche Telekomwatch, #102). Among those selected include Slovakian holographic software specialist Matsuko and USA-based e-learning solution provider Prisms of Reality. The T-Mobile Accelerator scheme is also evolving as it works to deliver "year-round programming and activities". Indeed, TMUS recently created a new 5G incubator, dubbed Connected Future, in collaboration with the city of Peachtree Corners in Georgia and the Georgia Institute of Technology (Deutsche Telekomwatch, #103).

Sam Patterson is a Staff Reporter for TelcoTitans, contributing telecoms news analysis since September 2020 as part of the TelcoTitans Editorial team.