NatCo claims no pressing need to deploy DSS tech for 5G.
Asserts AT&T and Verizon reliance on DSS betrays weakness.
Longstanding partners Ericsson and Nokia make DSS waves.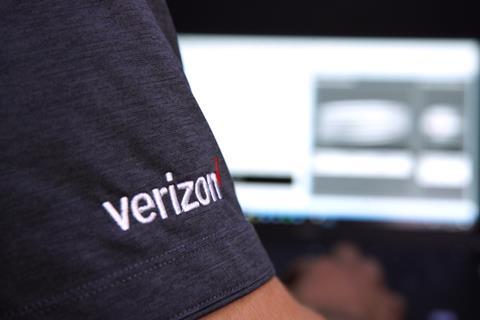 Mark McDiarmid, Senior Vice‑President of Radio Network Engineering and Development at T‑Mobile US (TMUS), said the NatCo's glut of "unencumbered" 600MHz spectrum assets means it does not have to rely as much on Dynamic Spectrum Sharing (DSS) as main competitors AT&T and Verizon Communications to achieve extensive 5G coverage.
Speaking to Mobile World Live on the side lines of Qualcomm's Snapdragon Tech Summit, McDiarmid went so far as casting aspersions on the robustness of rivals' 5G rollout strategies, implying they were too reliant on a technology that — in his view — may not even be ready for prime time. "For some operators, a lot is riding on [DSS] and it has to work", he said. "It's been a long time since I've run into a feature which is such a high stakes feature".
McDiarmid added that TMUS will not be handing DSS a large role in mid‑band spectrum either, if its proposed merger with Sprint gets the regulatory go‑ahead. He said much of Sprint's highly prized 2.5GHz airwaves currently lies fallow, offering the New T‑Mobile extra potential capacity. McDiarmid conceded that TMUS "may use" DSS to add some 5G capacity in "select markets", however.
McDiarmid's comments came a day after TMUS officially launched what it called America's "first nationwide 5G network", rolled out on the back of 600MHz spectrum (Deutsche Telekomwatch, #89). At launch on 2 December 2019, the NatCo claimed its 5G footprint covered more than 200 million people and in excess of one million square miles. TMUS described the timing as an "acceleration" of its 5G rollout plans, and said the network will provide the "foundational layer" for 5G offered by New T‑Mobile.
Ray of gloom
The DSS promise is that spectrum need not be rigidly restricted to one radio access technology (RAT). Airwaves assigned for LTE, for example, could be dynamically allocated to 5G New Radio (5G NR) as and when demand arises. In this way, the two RATs can share low‑ and mid‑band spectrum. This enables operators to roll out 5G further, with fewer base stations, compared with higher frequencies. As there is no need to clear airwaves used for 4G traffic, operators may also have the opportunity for speedier "nationwide" 5G deployment. One possible snag is that 5G networks solely reliant on low‑band spectrum are unlikely to produce much faster downlink speeds than advanced versions of LTE in congested areas.
This is not the first time TMUS has taken a pot shot at those it feels are claiming DSS is some sort of magic bullet to increase bandwidth portfolios. In April 2019, Neville Ray, President of Technology at TMUS, hit back at DSS enthusiasm expressed by Hans Vestberg, Chief Executive (CEO) of Verizon Communications and a former Ericsson CEO (Deutsche Telekomwatch, #84). "Trying to pitch [DSS] as how you would address the dearth of spectrum you have in mid‑ and low‑band for 5G rollout… those two things just don't compute", said Ray. "And the technical folks understand that fully", he added.
DSS stage posts on road to 5G
For all TMUS's professed scepticism towards what it sees as DSS-dependent 5G rollout strategies, the technology is gaining traction. Ericsson, Nokia, and Qualcomm Technologies are among supplier heavyweights making DSS strides, attracted no doubt by the scale of America's current 'big two'. Both AT&T and Verizon restated their intentions of launching commercial DSS during 2020 to Mobile World Live.
September 2019: Ericsson and Qualcomm conducted what they claimed was the world's first 5G data call using DSS on a frequency division duplex (FDD) low‑band platform (unspecified). Commercial hardware and software were provided by Ericsson Radio System and its constituent Ericsson Spectrum Sharing product; the mobile test device was powered by Qualcomm's Snapdragon X55 5G Modem‑RF System. The DSS 5G data call took place at Ericsson's lab in Ottawa, Canada.
November 2019: working with Ericsson and Qualcomm, Verizon performed what it claimed was a successful DSS trial. The proof‑of-concept demonstration took place at the Swedish supplier's lab in Richardson, Texas. Although Verizon has a millimetre wave (mmWave) focus for 5G, the operator believes DSS can supplement mmWave deployments and accelerate the deployment of the next‑gen tech in low‑ and mid‑band spectrum.
December 2019: Switzerland's Swisscom and Australia's Telstra clubbed together with Ericsson and Qualcomm to conduct an international DSS 5G data call over unspecified low‑band FDD spectrum, Chinese manufacturer OPPO provided pre‑commercial 5G smartphones. OPPO is apparently the first 5G device manufacturer to implement Ericsson Spectrum Sharing in its smartphones.
Nokia flags DSS links with TMUS
Nokia is arguably not as advanced as Ericsson on DSS technology when it comes to dynamic handling of 4G and 5G traffic, but both are longstanding network suppliers of TMUS. Harri Holma, a Fellow at Nokia Bell Labs, stressed that point a few days after TMUS's 'nationwide' 5G network launch. "The first 5G FDD network was launched in the US in December 2019, and is powered by Nokia", he bragged in a blog, clearly referencing the NatCo.
Leaving aside that Ericsson also supplies TMUS with 5G infrastructure, Holma nonetheless added that 5G FDD devices supporting DSS will become available during 2020, and that "Nokia will introduce DSS as a software upgrade in line with commercial 5G FDD mass‑market device availability in 2020".