Legere and Ray try and rain on Verizon's 5G parade.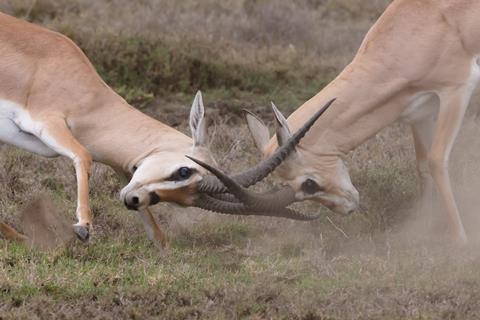 T-Mobile US (TMUS) seemed to provoke a response from Hans Vestberg, Chief Executive of Verizon Communications, over jibes that Big Red's 5G was not the genuine article. On the company's earnings call for the quarter to 30 June 2019 (Q2 FY19), Vestberg said Verizon will provide "real 5G" that gives the "right sort of performance".
Neville Ray, Chief Technology Officer of TMUS, had previously stuck the boot into Verizon's 5G plans, mainly because of what he sees as over-reliance on millimetre wave (mmWave) spectrum and relatively short signal ranges. "We're going to bring 5G service, not fake '5G E', not mmWave in a few hotspots", said Ray, speaking on the NatCo's Q2 FY19 earnings conference call.
This is not the first time TMUS has rounded on Verizon. Ray recently claimed that Big Red had launched 5G "way too early" as its supporting 28GHz ecosystem was not mature enough (Deutsche Telekomwatch. #84). In a subsequent tweet, Ray expressed doubts about Verizon's plans to add more cities to its 5G network and wanted to see coverage maps. Vestberg was insistent in a TV interview that Verizon will have achieved 50% US population coverage with 5G by the end of 2020.
Get real, say Legere
John Legere, Chief Executive (CEO) of TMUS, warmed to Ray's theme on the NatCo's own Q2 FY19 earnings call. "Verizon's strategy will not work. It's fake. It was a first-mover play", he said. "It would cost $1.5tn [€1.36tn] [to have nationwide coverage with mmWave], and they're kind of dead in the water without a strategy right now… Verizon – clueless, no strategy, nowhere to go".
He gave AT&T a slightly more generous 5G assessment in that it has at least a "template", albeit an imperfect one that suffers from a lack of mid-band spectrum, according to Legere. The CEO was also critical of what he saw as AT&T's tendency to dress up advanced 4G as 5G ("5G Evolution", or "5G E" – Deutsche Telekomwatch, #80-#82).
TMUS made a modest 5G launch in June 2019 (Deutsche Telekomwatch, #85). Although initially reliant on mmWave spectrum, the TMUS 5G network strategy is firmly multi-band with the intention of going "broad and deep": 600MHz and 700MHz to underpin nationwide rollout, with higher frequencies to increase indoor coverage and capacity. Nationwide 5G coverage is targeted for 2020.