NatCo and Group collaborate on developing services for global businesses.
"Transatlantic synergies" boost TMUS enterprise plan.
Sprint International assets left hanging amid B2B manoeuvres.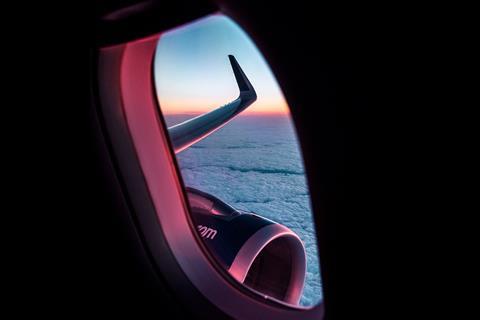 T-Mobile US (TMUS) revealed that it is working with parent Deutsche Telekom to serve international businesses, ostensibly the first public sign of cooperation between the NatCo and Group for enterprise services.
The collaboration adds a boost to the US operator's plan to double its market share among large enterprises and government organisations in its home market and hints at possible ambitions for serving large multinational corporations through tie-ups with DT companies.
Speaking during Deutsche Telekom's Capital Markets Day (CMD) event this week, TMUS CEO Mike Sievert said that in the business-to-business (B2B) market, a "strong partnership" with DT "affords us a unique opportunity to capture transatlantic synergies by leveraging the assets of DT and T-Mobile to offer solutions to global companies".
"We have some terrific opportunities for synergies and we're collaborating with major global companies to serve those companies together in transatlantic ways", he said.
Neither DT nor TMUS provided details about which Group assets are involved or the types of offerings being developed. Likely partners are Deutsche Telekom Global Business Solutions (DTGBS) and IT services arm T-Systems since each has a presence in the US and Europe. DTGBS also operates in Canada.
Slightly further afield, DTGBS and T-Systems are both present in Latin America, specifically in Argentina, Brazil, and Mexico.
DT B2B presence in Latin America and North America

Market
T-Systems presence
DTGBS presence
Source: Deutsche Telekom

Argentina

T-Systems Argentina S.A.

Deutsche Telekom Global Business Solutions Argentina S.A.

Brazil

T-Systems do Brasil Ltda.

Deutsche Telekom Telecomunicações e Serviços do Brasil Holding Ltda/ Deutsche Telekom Telecomunicaçõ e Serviços do Brasil Ltda

Mexico

T-Systems Mexico, S.A. de C.V.

DTAG Global Business Solutions Mexico S.A. de C.V.

Canada

-

Deutsche Telekom Global Business Solutions Canada Inc.

USA

T-Systems North America, Inc.

Deutsche Telekom North America Inc.
What becomes of Sprint International?
Another set of assets that could come into play are the Sprint International businesses that are now part of TMUS following its 2020 takeover of Sprint. As of 31 December 2020, these Sprint assets give TMUS a presence in Argentina, Australia, Brazil, Chile, Colombia, Czech Republic, Russia, Singapore, South Korea, Spain, and Thailand.
It is not clear what TMUS intends to do with the Sprint International holdings, and there was no mention of international plans during TMUS's recent Virtual Analyst Day or DT's Capital Markets Day. Clearly, there is some geographic overlap between the Sprint International and Group international B2B assets. Possible scenarios could be that these assets provide a foundation for TMUS to build up its enterprise business to serve multinational companies or they could be candidates for collaboration or integration with DT international B2B businesses.
Doubling US enterprise market share
TMUS aims over the next five years to increase its share of the large enterprise and government markets in the USA from its current 10% share to nearly 20%. Sievert noted during the DT CMD event that over the last two quarters, TMUS was adding enterprise customers at a rate that "would allow us to exceed our ambition of being at 20% share in the planning horizon". Part of that acceleration comes from selling 4G and 5G services to Sprint enterprise customers.
At the TMUS Virtual Analyst Day, Sievert said that few Sprint enterprise customers also had Sprint wireless services. "We've been able to immediately take advantage of that, leverage the relationships that were built, and start offering T-Mobile wireless inside those customer accounts", he said.
He also hammered home that the operator's ambitious enterprise growth plan was achievable with TMUS's 5G network advantage and made clear that the operator did not need to acquire a fixed line network to serve enterprise customers. Where fixed resources are needed, TMUS will continue to partner, whether it is for fibre backhaul to cell sites or enterprise services. A recent example in the enterprise space is the partnership with Lumen Technologies, formerly CenturyLink (Deutsche Telekomwatch, #104).
"I want to make sure every person listening understands about our whole business plan… there is absolutely nothing that has to happen in the future that isn't already happening in order for us to hit this aspiration… There's literally no catalyst we're seeking, no unicorn we have to catch in order to meet this business plan", Sievert said.

Michelle Donegan is an experienced telecoms writer and has been contributing as a reporter and news analyst for TelcoTitans since July 2020.