Preferred partnership sees remote healthcare specialist Zyter offer its products to T-Mobile customers, leveraging the provider's 4G/5G networks.
T-Mobile for Business EVP Mike Katz sets his ambition for automated, remote diagnostics as an alternative to hospital trips.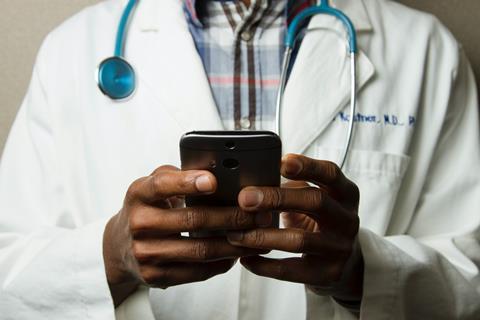 T-Mobile US partnered with telehealth service provider Zyter to launch remote enterprise healthcare solutions.
Under the "preferred partnership", T-Mobile will leverage Zyter's services platform in combination with its own LTE and 5G networks to make virtual healthcare ostensibly more accessible, enabling remote consultation and monitoring via "familiar devices" — namely, smartphones connected to the T-Mobile network. The pair will deliver integrated healthcare solutions to T-Mobile customers, underpinned by Zyter products such as its Digital Health Platform and Remote Patient Monitoring.
Mike Katz, Executive Vice-President of the operator's business-to-business division T-Mobile for Business, said the agreement would speed up the telehealth process and hopes it will increase uptake of remote consultations. "We can outfit healthcare organisations of all sizes with solutions that reach more people and enable faster and more reliable virtual care", he said.
For Zyter, the partnership will grant it access to T-Mobile's "vast resources and footprint", according to founder and Chief Executive Sanjay Govil.
The telehealth industry is expected to be worth $16bn by the end of 2024, according to Market Research Future data.
Healthcare in the crosshairs
T-Mobile for Business has previously earmarked remote healthcare as a target vertical to leverage its 5G network, and the Zyter deal appears to be among the first to specifically provide such solutions and services to customers. It plugs the gap Katz had underlined in 2020, when he pointed out the need to develop alternatives to "patients pouring into hospitals".
" Imagine a future where technologies like artificial reality and virtual reality can be used to speed or even automate diagnosis, and consult patients on next steps through telehealth platforms. "

Katz.
At the time, Katz added that 5G networks should be central to this by supporting an Internet of Medical Things, wherein connected, secure, medical-grade devices share information in real-time.
Maryland-based Zyter was established in 2017 to provide software-as-a-service digital health products. Via its 2021 acquisition of health technology and management provider Casenet, Zyter claims that its products now help "manage healthcare for 11% of the US population". It is partnered with T-Mobile peer Verizon as a "solution partner", under which it leverages the operator's 5G and multi-access edge computing network to develop Internet of Things-based solutio

Joseph Purnell is a Staff Reporter for TelcoTitans, contributing telecoms news analysis since 2019 as part of the TelcoTitans Editorial team.