NatCo gains temporary test permits to put 5G through its 700MHz paces.
Den Haag positioned as 5G hub.
Operators still in finger-drumming wait for auction of 5G‑friendly frequencies.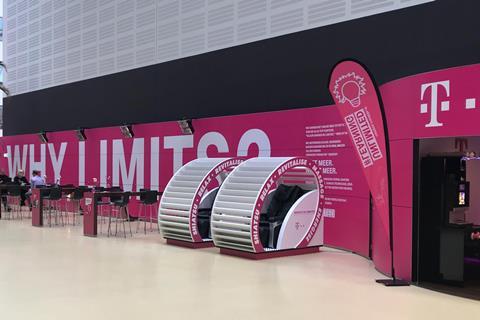 T‑Mobile Netherlands (TMNL) began 5G testing over 700MHz frequencies, aided by Agentschap Telecom. Ahead of the country's upcoming auction of 5G‑friendly spectrum (see below), the Dutch telecoms regulator granted TMNL a twelve‑month national test permit. It enables the NatCo to put 5G through its paces using a 2×10MHz block of 700MHz airwaves.
Agentschap Telecom also handed TMNL a regional two‑month test permit to trial 5G in Den Haag and the surrounding area — this time, across the entire 700MHz band.
There was no immediate indication from rivals KPN and VodafoneZiggo as to whether they had been awarded similar national test permits or were even in line for them. Nor could Deutsche Telekomwatch determine if the two will get a shot at 5G testing in Den Haag, exploiting the whole 700MHz band, once TMNL's regional permit expires. The relatively short duration of TMNL's regional concession suggests this may be a possibility.
Richard Marijs, Technology Strategist at TMNL, said the 5G tests will evaluate coverage and performance of 700MHz rollout in both urban and rural areas. An assessment of how suitable 700MHz signals are for North Sea coverage is also planned. Agentschap Telecom is monitoring TMNL's test results, apparently as part of a quid pro quo for awarding the 700MHz permits.
5G on trial at Den Haag
TMNL described its regional 700MHz permit as the "next logical step" in what already seems close collaboration with Den Haag's authorities.
In mid-September 2019, TMNL announced that schools and businesses could start experimenting with 5G‑based applications at a 5G Field Lab, a newly launched joint project with the municipality. The lab is based at the NatCo's headquarters in Den Haag.
Another two 5G research sites, where TMNL and the municipality will pool resources, are planned to follow suit. One is the Living Lab, located in the city's district of Scheveningen, which will focus on smart-city applications. The other will be situated at The Hague Tech, a lab workspace aimed at attracting startups and entrepreneurs.
Søren Abildgaard, Chief Executive at TMNL, paraded 5G as an important contribution to the "municipality's innovation in the field of safety, mobility, and the use of public space". TMNL and municipal authorities aim to make Den Haag the first city in the Netherlands to "switch completely to 5G".
Under the hammer
In June 2019, the Dutch government announced intent to auction off licence concessions in the 700MHz, 1400MHz, and 2.1GHz frequency bands "at the end of 2019/beginning of 2020". An auction of airwaves at 3.5GHz, considered by the European Commission as a "pioneering band" for 5G, is slated for the "end of 2021/beginning of 2022".
TMNL, beefed up following regulatory approval of its merger with erstwhile rival Tele2 Netherlands (Deutsche Telekomwatch, #79), faces bidding competition from KPN and VodafoneZiggo. The country's operators have complained about what they see as unnecessary delays in awarding new licence concessions, particularly in the 3.5GHz frequency band.